Museum Schloss Schönebeck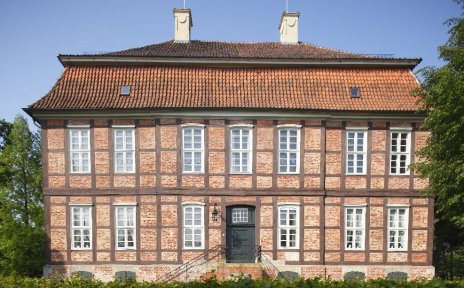 Local History Museum in a Palace
Quelle: Torsten Krüger
Former seat of a noble family – today a museum for the entire family. Enjoy a journey to another time and place.
In Bremen-Nord, just outside the lovely Schönebecker Auetal, lies the Schönebecker palace. The stately half-timbered house was built in the 17th century by the Family von der Borch and is the only surviving old aristocratic estate in Bremen. Today the building belongs to the state and since 1972, the Heimat- und Museumsverein für Vegesack und Umgebung (Local History Museum Association of Vegesack and its surrounding) has displayed its extensive collection here. Everything on display is related to Vegesack, the town on the Weser that was never actually founded, but rather settled, little by little, on the riverbank an ideal location for trade and shipping.

Heimatmuseum (Museum of Local History)
Although the word "Heimatmuseum" is no longer in its name, it remains exactly that – a museum of local history – with an abundance of exhibits catering to varying interests. For those interested in the family life of our fore bearers, their daily life is displayed in exhibits of reconstructed kitchens, living rooms, and bedrooms. The upper level of the museum will appeal to visitors whose interests lie with shipping, trade and crafts.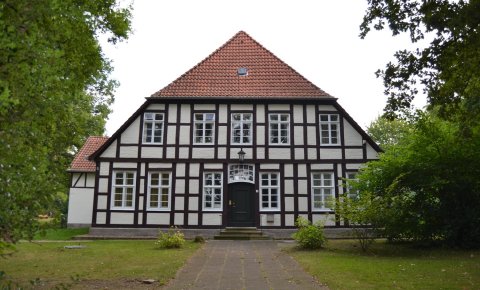 Quelle: Bremen.online / LLI
Association for the museum of local history for Vegesack and its surroundings
Most the collection was donated to the museum. In 1911 alone, the first year the museum opened, 672 items were donated. And throughout all these years, everything the museum owns is tended to and cared for by association members who volunteer their time.
The association has also built up an archive that can be regularly visited. There is an extensive research library and thousands of letters to the Vegesack resident, Gerhard Rohlfs. Gerhard Rohlfs (1831-1896) was the first European to travel to and write descriptions of regions in North Africa.
You might also be interested in...