Long-distance cycle routes in and around Bremen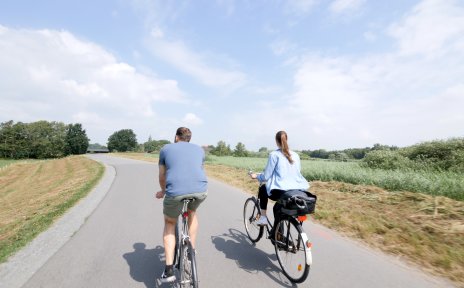 Which long-distance cycle routes lead to or pass through Bremen?
Quelle: WFB / MKA
In a radius of 30km around Bremen, more than 800km of the existing cycle route network is signposted as a Green Ring path. These circular routes are a great way to discover the region's beautiful landscape by bike.
There are also various long-distance cycle routes that pass through the city and that are intended for multi-day tours. Various sections of these long-distance cycle routes are also suitable for one-day bike rides:

You might also be interested in...

Cycling around an unfamiliar city is not always easy, but thanks to our useful tips and information, you'll find it child's play in Bremen.
Quelle: WFB/Ginter