Tea from Bremen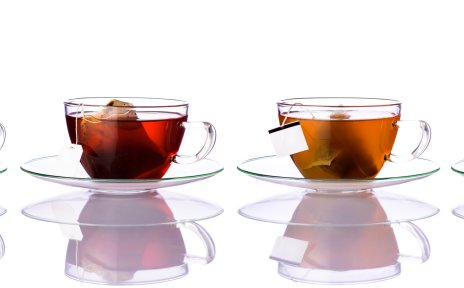 From trendy types of tea like chai latte, matcha etc., to the classic East-Friesian blend: Try blends from Bremen and discover tearooms ranging from quaint to Far Eastern.
Quelle: Fotolia / xfotostudio
People from Bremen often ask, "Do you fancy a cosy coffee?", but what about tea? The tea tradition in the Hanseatic city can be traced back to the merchants in Bremen. Apart from trading tobacco, coffee, and fish, they also traded tea.And whether you want a warming cup of tea in the winter or a refreshing blend in the summer:We can tell you where leaves, buds, blossom, fruit, bark, roots, and sticks combine to become aromatic teas and find their way into your cup.
'Babbeler Tee' and 'Bremer Senatstee'
The longest cough sweet in the world is a tea? Precisely this taste of peppermint and aniseed has been captured in a tea variety by the team at the Martinshof: theBabbeler Tee.They also offer various products for your breakfast at home all associated with the weekly Senate breakfast in the Rathaus: Senate coffee, Senate jam and of course, Senate tea, too.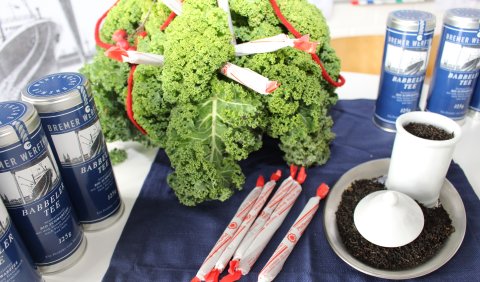 Quelle: Werkstatt Bremen
Bremer Gewürzhandel
Can you smell your favourite kind of tea already? Apart from spices, the Bremer Gewürzhandelalso offers a wide range of teas:Herbal tea, fruit tea, black tea, green tea, rooibos tea, or spiced tea. Why not visit the shop in Findorffor order your tea online. 100% natural: The teas are blended without any artificial colourings or flavours and all the other products are free from flavour enhancers, artificial additives, or cheap bulking agents/fillers. Are you familiar with the 'Genusshelfer-Initiative'? For every product that the Bremer Gewürzhandel sells, they donate at least 1 cent to social projects.
Buddhawelt Teehaus Bremen
The Buddhawelt Teehaus makes tea-lovers' hearts beat faster. The matcha tea brewed freshly at your table glows light green from the bowl and you are spoiled for choice when it comes to your seating area: You can either enjoy one of the organic teas in the Asian tea room, the conservatory with a view of the tea garden with Buddha statues, or you can watch the lively hustle and bustle in the Vierteldistrict right beside the Steintor gate. Of course you can also take the tea home with you and savour it there.
Kaffee & Tee Hemken
Since 1951, the original specialist retailer Kaffee & Tee Hemkenin the Vierteldistrict has been offering different types of tea from all over the world: flavoured green and black teas, fruit teas, rooibos teas, lapacho tea, yogi tea, and Ayurvedic teas. And what makes it really special is that the tea comes directly from the port of entry, so you know you are getting a good price.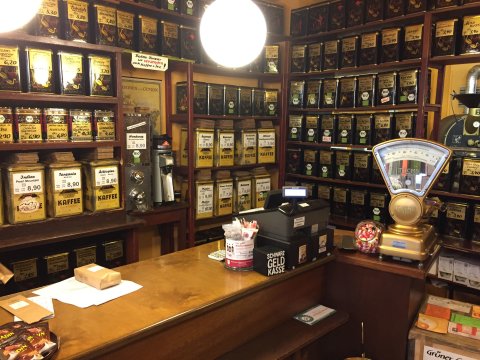 Quelle: Kaffee-&Teehandel/Kaffeerösterei Gerhard Hemken e.K.
My Cup Of Tea
The young entrepreneur from Bremen, Timo-Noé Chitula, founded the tea label My Cup Of Tea in 2016. He started by exclusively selling organically produced tea online. In the meantime, you can now find the handmade Asian tea specialities at the following locations in Bremen as well: Fiev Sinn, Lestra, Nur Manufakturand and Sel Fair.
Kassiopeia
On Bismarckstrasse, you will find another traditional teahouse in Bremen, calledKassiopeia. The business has been in the hands of its owner Ursula John since 1954. Approximately 300 different types of tea are decanted there and the source of the tea is very important to the owner Ursula John.It is also a great source of advice and accessories, such as teapots or warmers.
Barbara's Tee & Keramik
You will find unique types of tea and those particularly associated with Bremen, such as the Vegesacker blend or the Wesertraum, at Barbara's Tee & Keramikin the north of Bremen. Rare teas, house brands, tea recipes, as well as porcelain and confectionery are included in the product range – discover what you need for your tea ceremony.
Tee-Handels-Kontor Bremen
From Bremen across the world: The Tee-Handels-Kontor Bremen has been around for 40 years now and supplies more than 150 different types of tea to its branches all across Germany. The company has three shops in Bremen: On Böttcherstraße, in the Domshof-Passage and at the main station.
Paul Schrader
The company started life in 1921 with six types of tea and three types each of roasted and unroasted coffee. In the meantime, Paul Schrader's range includes 400 different types of tea from all over the world. The family-run company has opened a tea shop for you in the Bremen city centre, Spitzenkiel 14, where you can also buy delicacies such as chocolate, honey or marmalade, of course alongside the various Bremen tea varieties.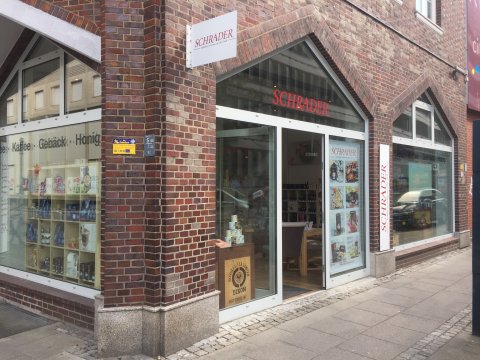 Quelle: WFB-SIS
Tee Brauerei
The Tee Brauereimicrobrewery has been producing kombucha in Bremen since February 2020. This tea beverage made of black and green tea is enriched with raw sugar and yeast bacteria. After eight to ten days, the tea is turned into a fermented and refreshing lemonade. You can already get kombucha at various bars and cafés in Bremen.
















You might also be interested in...