Summer in Bremen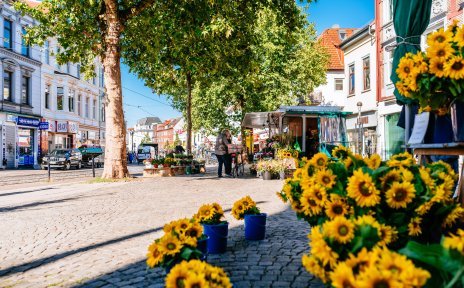 Activities in the warm season
Quelle: WFB / Jonas Ginter
Whether the Breminale on the Osterdeich or a sunny spot in the Bürgerpark – with its events, parks, lakes, and other activities, Bremen is the place to enjoy a great summer.
Breminale
Every year in July, there'll be five fun-filled days on the shores of the Weser river. Temporary stages and stands, accommodating music, art, culture, and food vendors, make for a colourful scene and ensure for a very good time!
Quelle: bremen.online GmbH - hs
Bicycle tours
Not for nothing Bremen is one of the most biked cities in Europe. Bremen is a bicyclist paradise. Different tours along the Weser river, through bustling neighbourhoods, or in the green countryside outside of town, ensure that an adventure on two wheels can be had for all tastes and fitness levels.
Quelle: frauenseiten (Foto: Antje Robers)
Bremen Oldtimer Classics
End of June Bremen's city centre will be transformed into a stage for displaying vintage cars, some dating as far as six decades back.
Quelle: Oldtimer Classics
Summer in Lesmona
In June, Knoops-Park will once again host classical concerts in its green surroundings: "Summer in Lesmona" invites you to enjoy the music of the chamber philharmonic in an idyllic setting.
Quelle: Frank Pusch
La Strada
There's no curtains to raise for these performances; the stage for the artists of "La Strada" is the street. In June, Bremen's plazas will become arenas, its street corners, stage sets, and the passer-by to an audience member.
Quelle: La Strada (Presse) / HaraldSchwörer (www.photein.de)
Open-Air Cinema
Bremen offers several open-air cinemas at different locations. One of the open-air cinemas is located at Schlachthof Bremen.
Quelle: Schlachthof Bremen, Foto: Jens Hagens
Dragonboat Cup on the Werdersee
This year will once again see over 1,500 sports fans cheering on racers in three categories. The Dragonboat Cup on the Wedersee will be held end of August or early September.
Quelle: Franke Kommunikation
Summer Sounds
Every year, the Neustadt celebrates the "Summer Sounds" festival. With its music programme, summer garden, and regional delicacies, there's something for everyone.
Quelle: Neustadt Stadtteilmanagement
Shakespeare in the Park
In August, the Shakespeare Company constructions its most unique stage set of its season - in the middle of the Bürgerpark. Experience theatre out doors with the Shakespeare in the Park Festival.
Quelle: Marianne Menke
Festivals
Summertime is festival time in Bremen! In and around Bremen there are numerous outdoor events, both large and small, for you to enjoy. Find out more about the festivals being held in the region.
Quelle: privat/ JUA
Überseetörn
Each year during the summer, residents of Bremen and beyond are invited to the Überseetörn in the Überseestadt. The docks of the Europa harbour come alive with guided tours, a boating completion, shows, and live music.
Quelle: Hafen-Klönschnack
Festival Maritim
Every year in August, the international Festival Maritim in Bremen-Vegesack takes place.The programme, with its various concerts and entertaining side-events, draws both young and old to Vegesack.
Quelle: Vegesack Marketing e.V.
Gewoba City Triathlon
In August, the Überseestadt will once again be the arena for a fierce competition. Three events are held: Der Volkstriathlon (people's triathlon), Staffeltriathlon (relay triathlon), and Olympic Triathlon. High-performance athletes and amateurs alike put their abilities in swimming, cycling, and running to the test.
Quelle: Spospom GmbH
Musikfest Bremen
At the end of the summer, celebrated classical artists, both young and old, perform at the Musikfest Bemen. The event, covering all musical epochs, takes place in over 20 different venues throughout the north west of Germany.
Quelle: Musikfest Bremen - fotoetage
Maritime Week
In September, Bremen will celebrate its connection to the water – with a varied programme, taking place between the city centre and the Weser promenade. There will be lectures held aboard ships, a maritime market, rowing races, and lots more!
Quelle: bremen.online GmbH
Music and Light at the Hollersee
This outdoor classical concert, with seating around the entire lake, and hundreds of lights shimmering in the dark is a particularly beautiful event.
Quelle: privat / Fotograf: K. Bünn

Open-air concerts, music, street festivals and cultural events.
Quelle: bremen.online / HS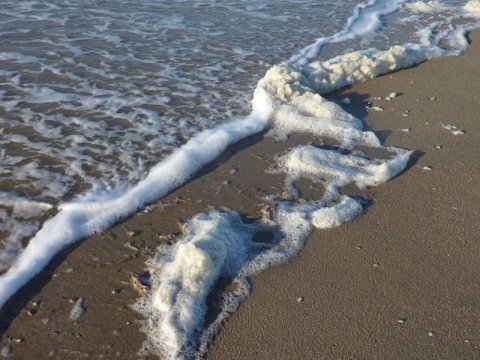 Take a boat trip out to Helgoland, set sail on the sea or gaze at gargantuan cruise ships.
Quelle: Seniorenlotse, Siegel
You might also be interested in...