Osterholz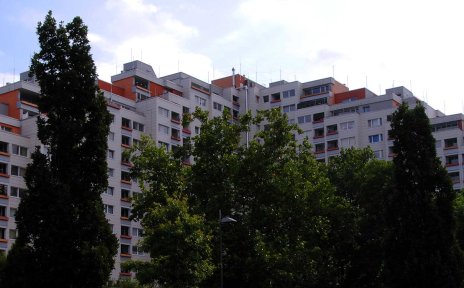 Up on High
Quelle: bremen.online / JUA
Only 11 kilometers away from the historical city center, the neighborhood of Osterholz is very central. Popular with singles, families, seniors alike, altogether around 38,000 people live in the neighborhood sections of Tenever, Blockdiek, Ellener Feld, Ellenerbrok-Schevemoor and Osterholz.
Quintessential Osterholz
Many Bremen residents think of tower blocks when they hear Osterholz. The section of Tenever is a living example of the 1970's craze for high-rises. The Kesseler Block and Block 410 have been removed to create green space and a skating park, and continual modernization in recent years has ensured a boost in the neighborhood's living quality. The original village charm of the section of Osterholz encounters modern single-family homes and Bremen's largest shopping center: The Weserpark. The Blockdiek is shopping-wise also well equipped, having its own shopping center as well as a weather-proof, roofed farmers' market. One of the largest cemeteries in North Germany lies in Blockdiek, the Osterholzer Friedhof. It contains the gravestones of famous people and a memorial for the fallen of war. The cemetery was created as a park and stretches over 80 hectares. The sections of Ellenerbrok-Schevermoor and Ellener Feld combine the rural and the urban: Multifamily and single-family houses with gardens create the picture of a green city.
Not to be Missed in Osterholz
Good to Know!
The Klinikum Bremen-Ost is not only a place which concerns itself with the medical health of its patients, it's also an important cultural institution in the neighborhood. The Haus im Park regularly holds concerts, readings, theater and it puts special emphasis on working with children and youth. For readings and exhibitions, the Galerie im Park is the right address and at the Krankenhausmuseum you can learn about the cultural history of psychiatry.
You might also be interested in...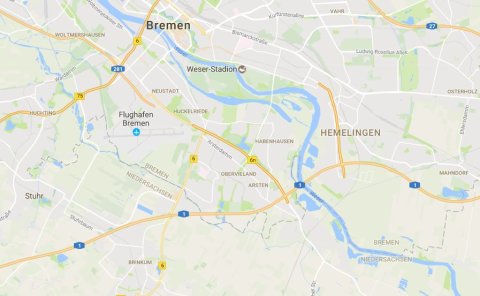 Learn more about what you should not miss in the different parts of the city.
Quelle: Maps