Östliche Vorstadt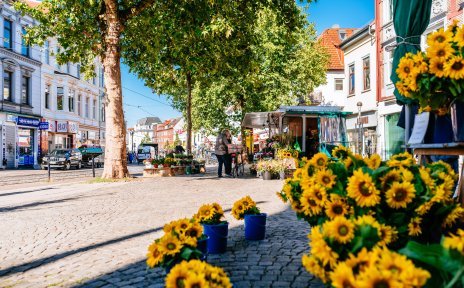 In the Thick of It
Quelle: WFB / Jonas Ginter
The Östliche Vorstadt (eastern outskirts) is one of the most vibrant and beloved neighbourhoods in Bremen. Here you'll find numerous cultural offerings, restaurants and cafes, as well as sport and recreations activities. A bustling nightlife can be found here, especially in the section of Steintor and Ostertor, also known as The Viertel, also has a lively pub scene. Those who like things a bit quieter will prefer Hulsberg or Peterswerder.
Impressions of Östliche Vorstadt
Quintessential Östliche Vorstadt
Within all sections of this neighbourhood, you'll find typical Old- Bremen houses. Especially in smaller side-streets, it's not unusual to find these architectural jewels lined up, one after the other. Whether student, young family, or long-time resident - with its central location, good infrastructure, and attractive buildings, the Östliche Vorstadt is one of the most sought-after residential areas in Bremen. Subsequently, the rental prices are relatively high.
Not to Be Missed in Östliche Vorstadt
Good to Know!
If you're planning to move to the Östliche Vorstadt with a car, you should look for a place that includes a parking space. Free parking here is a rare commodity. Because of that, and due to its central location, many of this neighbourhood's residents choose to travel by bike. And should you live in the area between the streets of Stader Straße and Lübecker Straße, and Am Schwarzen Meer/Am Hulsberg and Osterdeich, be aware that during home games, this zone is blocked off to all traffic - aside from residents with permits and special vehicles - 2,5 hours before the start whistle blows.

Quelle: Katharina Bünn
You might also be interested in...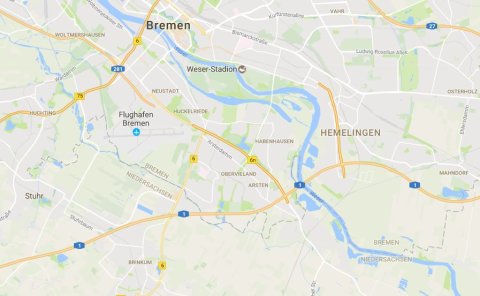 Learn more about what you should not miss in the different parts of the city.
Quelle: Maps