Obervieland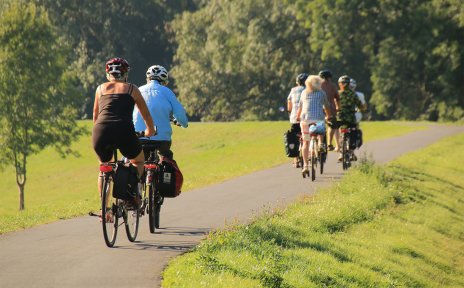 Modern Mixture
Quelle: WFB; JUA/KMU
Out of two farms in Arsten and Habenhausen, one of Bremen's most populated neighbourhoods has developed: Overvieland. Left of the Weser, you'll find modern, high-rise developments located directly inside recreational areas, and sections characterized by detached single-family homes as well as row houses. Every year, the residents hold the neighbourhood festival "Obervielander Vielfalt" in a different section of the neighbourhood.
Impressions of Obervieland
Quintessential Obervieland
The "Erdbeerbrücke" (Strawberry Bridge) officially known as the Karl-Carstens-Brücke, connects the neighbourhood section of Habenhausen with Bremen's city core. The bridge's fruity name recalls the strawberry fields of the formerly rural Habenhausen. The original village centre has been extended by new developments, creating an area consisting mostly of single family houses with gardens. The Habenhauser Deich, which runs along the Weser River together with the adjacent nature reserve, "Neue Weser", provides plenty of space for recreation activities and relaxation. The old Kirchdorf Arsten (church village Arsten) also makes a rural impression. Even today quaint streets surround the St. Johannes-Kirche (St. John's Church). As one of the areas in Bremen with recent residential development, Arsten may still allow you the dream of owning your own home, surrounding by nature, with an organic farm shop on the doorstep. Kattenturm has kept less of its rural origins. In the 1960s, an area of high-rise residential flats was built as well as the hospital Klinikum Links der Weser (Medical Centre Left of the Weser). The core of Overvieland is centred around the pedestrian zone on Gorsemannstraße, where the town hall is located. Kattenturm shares the Kattenescher Fleet, and its bicycle paths, hiking trails, the Ochtumwiesen, and the Wadeackersee, with the Kattenesch section. A good choice for city lovers, who like their peace and quiet, as well as a bit of nature, to call home.
Not to be Missed in Obervieland
Good to Know!
A real insider tip for summertime swimming fun in the Weser is the floodplain on the river bank in Habenhausen, the Habenhauser Weserufer. The re-natured area serves as an unofficial bathing area, without lifeguards or sanitary facilities. The natural design of riverbank has made it one of the most popular places to swim in the river.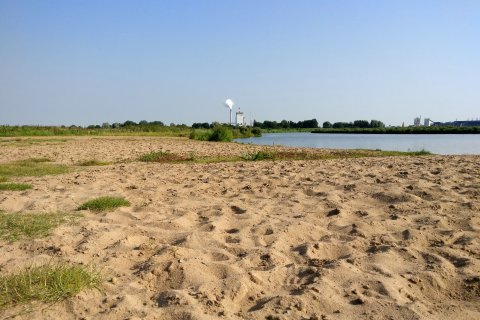 Quelle: @bkodenkt
You might also be interested in...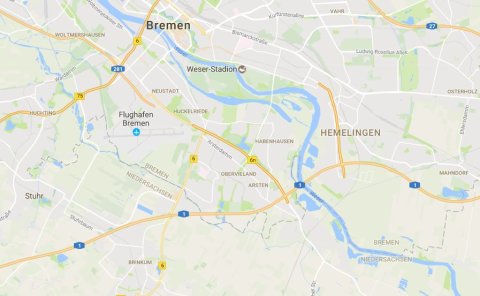 Learn more about what you should not miss in the different parts of the city.
Quelle: Maps