Oberneuland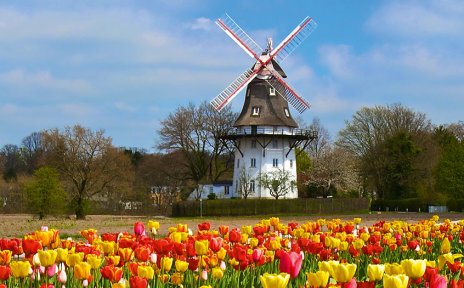 Elegant Residential Area with Rural Charm
Quelle: Jochen Mönch (aus dem Buch: "OBERNEULAND Menschen
In the second half of the 18th century, Oberneuland was discovered as a retreat destination and quite a few citizens of means built magnificent summer houses and stately homes there. Even today, these houses permeate the neighbourhood along with newer, but also impressive, single family homes. At the same time, the number of old farmhouses and active farms illustrates that Oberneuland is an area marked by farming.
Impressions of Oberneuland
Quintessential Oberneuland
The rather quiet and contemplative Oberneuland is undoubtedly one of the greenest neighbourhoods in Bremen. Numerous parks that once belonged to enormous mansions are now open to the public and draw visitors from all around the city. No wonder that Oberneuland is one of the most exclusive areas to live in, desirable for families and well-off Bremen residents. The prices for parcels of land here are - as to be expected - high, but the rental prices are on par with the Bremen average.
Not to be Missed in Oberneuland
Good to Know!
Whether the traveling circus, the puppet theatre, a horse show, or the Oldtimer-Erlebnis, events of every kind take place in Oberneuland, often at what the locals call the "Dicken Eiche" (Big Oak Tree). A relic from the period when Oberneuland was settled, it marks the festival grounds of the neighbourhood at the eastern end of the Rockwinkeler Heerstraße. If you'd like to get to the "Dicke Eiche" with public transport, take the number 33 or 34 bus. Both lines leave from the Horner Kirche (Church), drive in the direction of Oberneuland, and terminate at Sebaldsbrück. The difference: Although the 33 and 34 drive the same route, between the stops Apfelallee and Mühlenfeldstraße they each go a different way. The 33 travels along the Oberneulander Landstraße, while the 34 goes along the Rockwinkeler Heerstraße.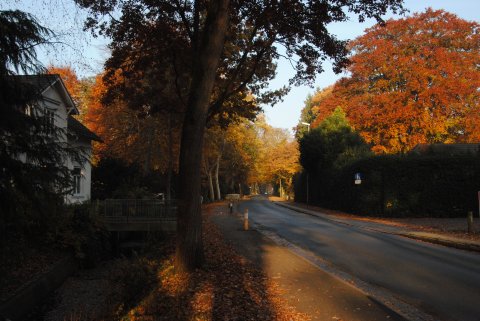 Quelle: privat / JUA
You might also be interested in...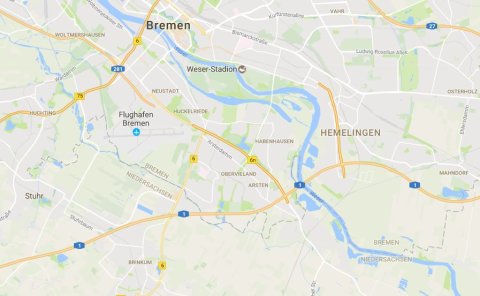 Learn more about what you should not miss in the different parts of the city.
Quelle: Maps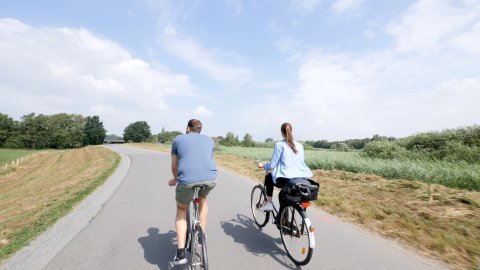 Various sections of these routes are also suitable for one-day bike rides.
Quelle: WFB / MKA