Huchting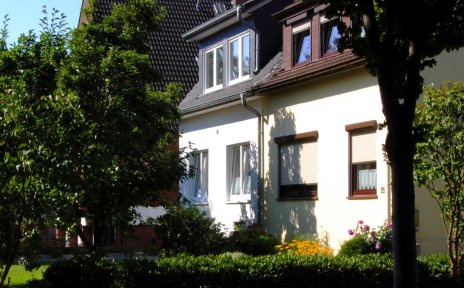 Diversity and Green Spaces
Quelle: WFB - KMU/JUA
Huchting lies left of the Weser River, directly on the border to Lower Saxony. Huchting has a great deal of local recreational areas as well as diverse building styles: High rises and single-family houses stand here, farms, that serve as a reminder of when the neighbourhood was just a small village, as well as industrial areas. The residents are diverse as well - compared to the Bremen average, there are more seniors, but also more children under 18, living here.
Quintessential Huchting
The sections of Kirchhuchting, Mittelshuchtingand Sodenmatt, which all lie west of the Ochtum River, create the core of Huchting. Somewhat at a distance from the city centre, the flats here are relatively inexpensive. But despite the distance, a tram line provides good public transportation. Things look different in Grolland: Separated from the other sections of Huchting by the Ochtum River, as well as the B75 highway, even the social structure is different here. Originally a working-class neighbourhood for employees of the Focke-Wulf factories, Grolland, just north of the Park links der Weser, has become a favourite place for well-situated residents of Bremen to live.
In addition to its local recreational areas such as the Park links der Weser and the Sodenmattsee lake, Hutching has a range of shopping possibilities. The Rolandcenter - the unofficial centre of the neighbourhood - has around 100 shops as well as restaurants and cafés. Fresh fruit and vegetables from local farms are available at the two weekly markets, and international fare can be found at speciality shops.
Not to be Missed in Huchting
Good to Know!
Lie down in the Ochtum Meadows near the flight path of the Bremen airport and look up at the sky. In the autumn and spring you can see huge colonies of geese flying by, and at any time of the year: Planes from underneath!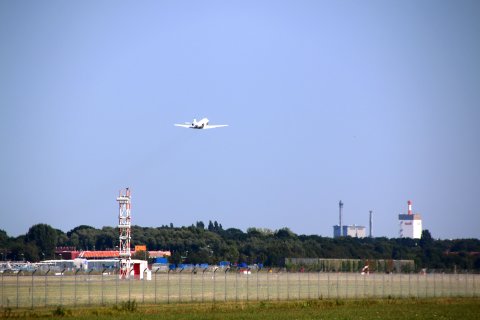 Quelle: WFB - KMU/JUA
You might also be interested in...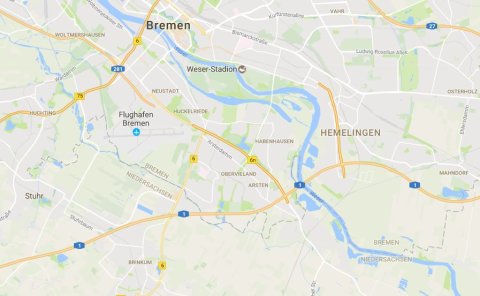 Learn more about what you should not miss in the different parts of the city.
Quelle: Maps