Housing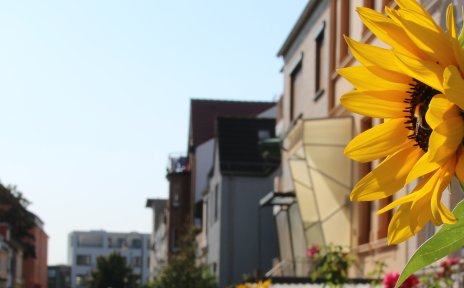 Whatever your life circumstances are, you'll feel right at home in Bremen! Peaceful and idyllic locations on the water are attractive to some, while lively and vibrant quarters are a must for others. Rummage through our pages for the neighborhood and housing type that's best for you.
Quelle: bremen.online
Life as a Student
Bremen isn't known as a student stronghold for nothing - around 35,000 study here. Many live in the Viertel, where the nightlife pulsates. But the Neustadt, with lots of artsy bars, is also well beloved by students. And it's where the Hochschule Bremen City University of Applied Sciences is located. Those who prefer to be closer to the University of Bremen should have a look at Horn or Schwachhausen. Additionally, the student union offers numerous rentals. Information about all neighborhoods is available on our Neighourhoods page.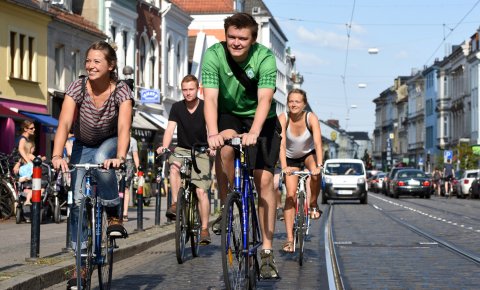 Quelle: WFB/Ingo Wagner
Housing for the Advanced in Age
Even in advanced age Bremen is livable! Shopping accessible within walking distance in all neighborhoods, more than 2,800 hectares of green space throughout the city, and the diverse array of cultural offerings all enable a full life. Thanks to an extensive public transportation system, you'll stay mobile. Additionally, you'll benefit from a comprehensive network of doctors and pharmacies, as well as numerousmobile services. Age-appropriate and independent living senior residencies, multi-generational housing or shared senior apartments are available all over Bremen – the Bremer Heimstiftung alone maintains over 20 houses. Educational institutions and travel groups have also adjusted their programs to the needs of the older generation. Addresses and contacts about any of these topics can be found in our business search (Branchensuche). Topics of interest for seniors in Bremen can also be found in the Seniors' Guide (Seniorenlotsen).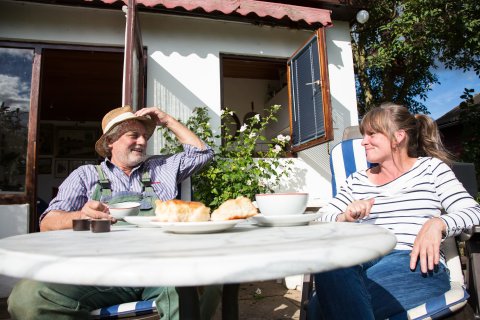 Quelle: WFB/Jens Lemkühler
Family Living
You've come to Bremen with your family and are looking for a quieter area? On the outskirts of town, you'll find more remote areas along the great expanse of border to the state of Lower Saxony – for example, Oberneuland or Vegesack. But you can also find pockets of peaceful idyll inside the city, near parks or on the water. The Neustadt is very green and family friendly in the area directly at the large Werdersee. Those who prefer things a bit more urbane will feel at home in Walle or the Viertel. Find your favorite area in our Neigbhourhood page!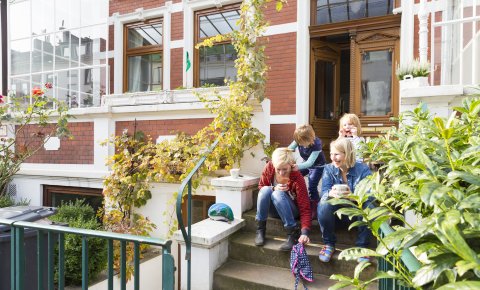 Quelle: WFB/Thomas Hellmann
Blockland
Between the Wümme River and the Meadowlands
Quelle: www.katharazzi.com
Blumenthal
Bremen's Northern Most Neighbourhood
Quelle: WFB / Jens Lehmkühler
Borgfeld
Idyllic Village Life on the Wümme
Quelle: WFB/bremen.online/JTÖ
Burglesum
Quelle: Bremen.online / LLI
Gröpelingen
Quelle: WFB/bremen.online
Häfen
Quelle: WFB/bremen.online - MDR
Hemelingen
Five Parts Form the Whole
Quelle: Hemelingen Marketing e. V.
Horn-Lehe
Where Nature Meets Technology
Quelle: www.katharazzi.com
Huchting
Diversity and Green Spaces
Quelle: bremen.online / KMU
Mitte
Quelle: bremen.online GmbH/ Foto: sto
Neustadt
Dynamic Lifestyle on the Left Side of the Weser
Quelle: WFB/Thomas Hellmann
Oberneuland
Elegant Residential Area with Rural Charm
Quelle: Jochen Mönch ("OBERNEULAND Menschen")
Obervieland
Quelle: Katharazzi.com
Östliche Vorstadt
Quelle: WFB Wirtschaftsförderung Bremen GmbH / Jonas Ginter
Seehausen
Quelle: privat / KMU
Strom
Quelle: WFB; JUA/KMU
Vahr
The Union of Urban and Green Space
Quelle: WFB GmbH - bremen.online / kmu
Vegesack
In the Far North of the City
Quelle: bremen.online GmbH / Dennis Siegel
Walle
Greenest Neighbourhood in Bremen West
Quelle: WFB / bremen.online - VK
You might also be interested in...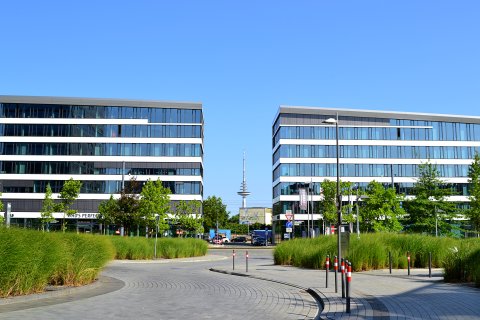 We have put together some architectural highlights for you.
Quelle: WFB / Kristina Tarnowski