Horn-Lehe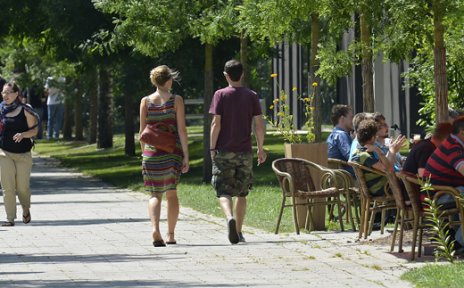 Where Nature Meets Technology
Quelle: WFB / Frank Pusch
The neighbourhood of Horn-Lehe is a 20-minutes tram ride away from the city centre. It is characterized by mostly single family houses with gardens, but there are also a number of student dormitories because it's close to the university. Additionally, there are some new developments that are multifamily dwellings. Subsequently, the residents here are as diverse as the housing-families with children, students, and seniors feel at home in Horn-Lehe, surely due in no small part to the fact that the area has an abundance of greenery. Lovely parks and a nature reserve offer lots of space to jog, walk, or just get outside in the fresh air.
Quintessential Horn-Lehe
The pearl of the green-spaces in Horn-Lehe is the Rhododendron-Park, where a unique collection of Rhododendrons and Azaleas is maintained on an area of around 46 hectares. The Marcusalle in Horn-Lehe is of interest, its opulent villas from the 18th century are a clue as to which neighbourhood has the highest average annual income in Bremen. Not only the University of Bremen is here, but also the Technologiepark; Bremen's centre for innovation and technology, where numerous businesses and research institutes are housed. But while there's a lot going on in this part of the neighbourhood, the section of Lehesterdeich is much quieter. In this more rural area, you'll chiefly find residential buildings and even working farms.
Not to Be Missed in Horn-Lehe
Good to Know!
Around 23,000 people study, teach, research, and work at the University of Bremen - meaning there's always a lot going on in and around the campus. No wonder that most of the Bremen student housing can be found in the vicinity. Still, things quiet down at night in the area. But one notable exception is the weekend of the "Sommerfest Vorstraße" (Vorstaße Summer Festival) which draws students living in the other neighbourhoods of the city to the student dormitories on Vorstaße, where the residents host a festival with live bands, slams, and a party area.
You might also be interested in...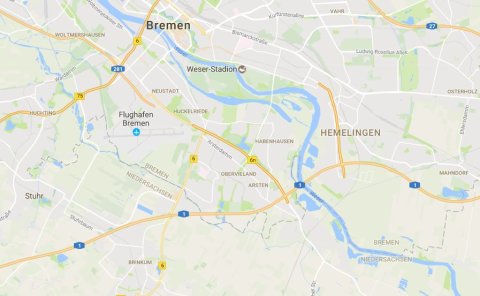 Learn more about what you should not miss in the different parts of the city.
Quelle: Maps