Hemelingen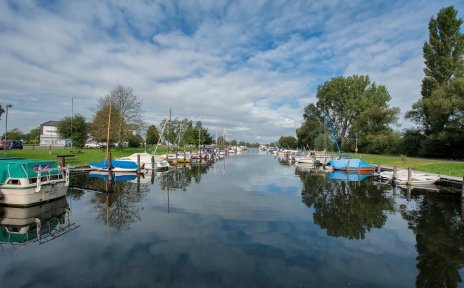 Five Parts Form the Whole
Quelle: Hemelingen Marketing e. V.
In Hemelingen, maritime flair, proximity to the country, and a large industrial zone come together. Bremen's second largest neighbourhood is comprised of five sections with one thing in common - being near to the water. Located on the right side of the Weser, its lakes and parks offer a good amount of leisure activities. Economically, Hemelingen has traditionally been one of the areas where international corporations are located.
Impressions of Hemelingen
Quintessential Hemelingen
The five sections of Hemelingen each offer something special. For those who prefer the charms of the country, Arbergen - with the Arberger Mill and the traditional market on the village square - is the place. Mahndorf also has rural origins, with a lake for swimming and a modern train station. Overall, it's a quiet residential area with single-family houses and one area of tower blocks. Going toward the city centre, you'll find the sections of Hemelingen and Hastedt, with their mixture of traditional "Bremer Häusern" and more functionally built row houses. Almost one-third of the area of the section of Sebaldsbrück is occupied by companies like Daimler, which has a factory there. The other side of Sebaldsbrück has quiet residential areas and the idyllic Schlosspark. Since the undertaking of numerous redevelopment measures, the neighbourhood of Hemelingen is easily reached by local and city transport, and the traffic in residential areas have been greatly alleviated.
Not to Be Missed in Hemelingen
Good to Know!
Coffee aroma is in the air when you go through the streets of Hemelingen, emanating from the long-established company, "Coffein Compagnie". And how does one best enjoy a coffee? In one's favourite cup, of course! And just in case you're in need a new one, Hemelingen has just the thing: A sheltered flea market in the winter months at Hansa Carré, where the collector of special items is spoilt for choice.
You might also be interested in...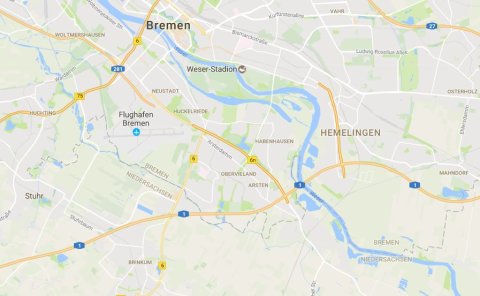 Learn more about what you should not miss in the different parts of the city.
Quelle: Maps