Coffee roasteries in Bremen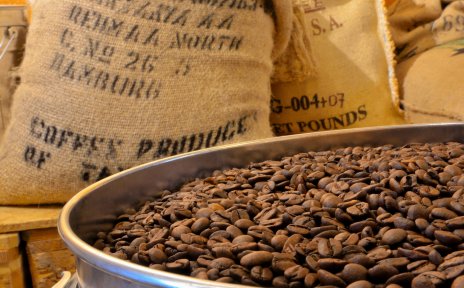 Are you a coffee lover? But besides drinking it, you are interested in the making of the world-famous beverage? In Bremen's coffee roasteries you can take a look behind the scenes: discover the production of coffee on guided tours, in barista courses and much more.
Quelle: fotolia.com / Andreas P
Bremen's residents not only drink a lot of coffee - but they also produce and sell a lot of it. We have selected a few roasting houses in the Hanseatic city that we would like to introduce to you. Perhaps you are interested in taking a tour of one of our hotspots and in discovering the world of coffee!
Lloyd Caffee GmbH
A real Bremen classic: Lloyd Caffee has been producing exclusive coffee delicacies since 1930. The coffee roastery is definitely worth a visit as you have the opportunity to take part in a coffee seminar or a guided tour, or simply relax in the roastery café. The roasting house is also known for its sustainable efforts and for complying with social and environmental policies. Thus, you can enjoy the hot beverage with a clear conscience. You can find the roasting house in the Überseestadt.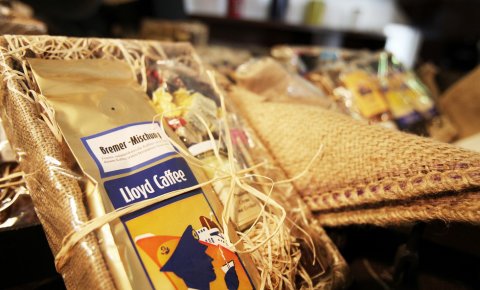 Quelle: Lloyd Caffee
Münchhausen Kaffee
Münchhausen Kaffee looks back on 75 years of tradition and history. The coffee roastery offers over 20 different coffee blends and varieties. Interested customers are welcome to take a guided tour. The roasting house is located in Bremen Mitte and is easy to reach.
Union Rösterei
Above the old Union Brauerei (Brewery) in Walle, the Union Rösterei (Roastery) roasts its coffee delicacies. The team consisting of four members, produces coffee with dedication, just like in the old days. Participate in one of the seminars: the roasting house offers guided tours, coffee tastings and even barista courses for every coffee lover out there.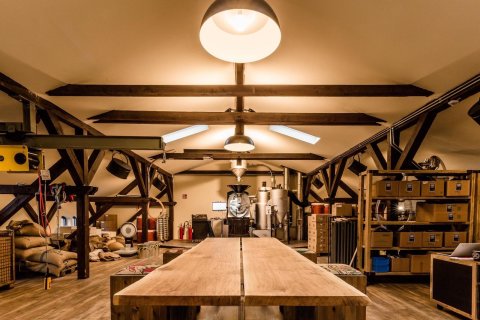 Quelle: Union Rösterei
Cross Coffee
At Cross Coffee, you can discover freshly roasted and special coffee blends that are produced away from traditional small-scale roasting techniques. By using a differentiated roasting method, the variety of flavors can unfold in the best possible way. Cross Coffee acquires its green coffee exclusively from small farmer cooperatives or comparable entities. Cross Coffee is a rather young company that opened in Bremen in 2013. Attend a barista seminar to discover or acquire your barista talent. In addition to various barista, coffee and roasting seminars, Cross Coffee offers coffee catering.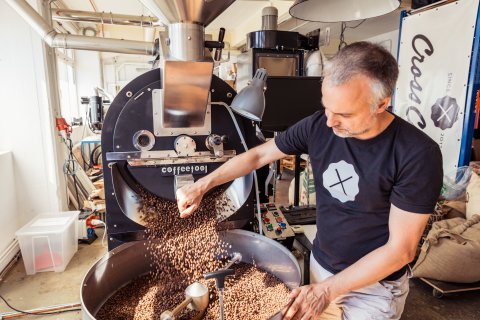 Quelle: Cross Coffee / Kultur vor Ort
Dieckmann Aroma Coffee
In 2002 Dieckmann Aroma Coffee started to produce coffee delicacies in the Überseestadt district of the harbour area. At Dieckmann Aroma Coffee you will find a range of products to enjoy great coffee at home: next to roasted and unroasted coffee, the company sells coffee machines, coffee grinders, coffee roasters and coffee accessories. On top of that, you can find lots of advice and recipes on the company's website.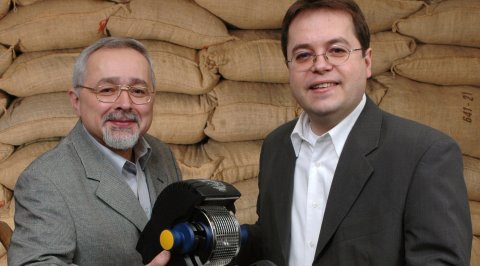 Quelle: Dieckmann Aroma Kaffee
Kaffee & Tee Hemken
After opening in 1951 in the Viertel neighborhood, the company initially served as a mail order business. For more than 40 years, the company also operates a retail shop. Kaffee & Tee Hemken has a variety of teas and coffee delicacies on offer. The team roasts coffee directly in the store. Thereby, the tradition of small coffee roasteries is carried on.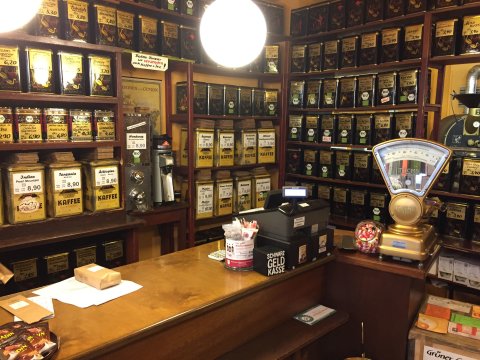 Quelle: Kaffee-&Teehandel/Kaffeerösterei Gerhard Hemken e.K.
de koffiemann
For more than 40 years, de koffiemann has been roasting coffee in a traditional and gentle way in Lilienthal. The coffee roastery offers six different coffee compositions. The country of origin and aroma play a major role in order to produce tasty coffee.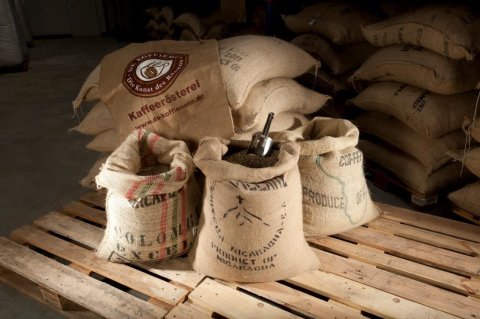 Quelle: de koffiemann
Johann Jacobs Haus
Right in the heart of Bremen, you will find the Johann Jacobs Haus with its own coffee roastery. Discover a range of coffee blends and delicacies and find your favorite coffee taste. Jacobs Coffee places special emphasis on the countries of origin, varieties and preparation methods to provide a special coffee experience. Enjoy a freshly brewed espresso from the tap on site or just take some coffee home with you. You can choose between whole beans or ground coffee. You haven't had enough of coffee yet? Then visit the Jacobs Coffee Academy and attend a seminar about cupping or certifications or take a barista or roasting course.
AZUL Kaffee
The panorama windows of the AZUL Kaffee roasting house create a special atmosphere: you can enjoy the popular beverage here at its best. Coffee from all over the world is made with love here. Each batch that is roasted, is tested and tasted so that in the end you will have the tastiest cup of coffee.









You might also be interested in...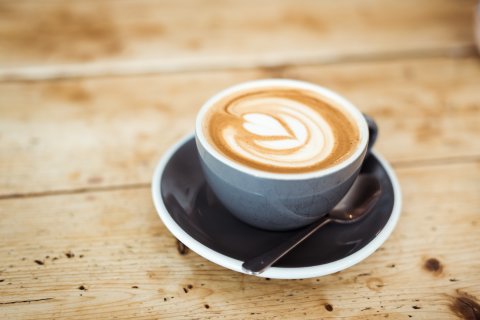 Come and enjoy the many different cafés in Bremen
Quelle: fotolia / Chopard Photography