Borgfeld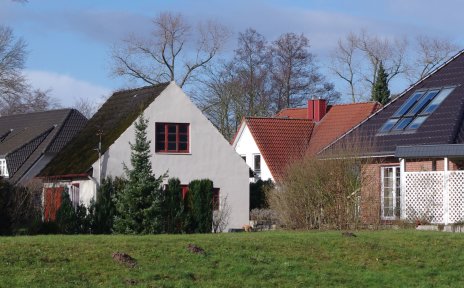 Idyllic Village Life on the Wümme
Quelle: WFB/bremen.online/JTÖ
On the easterly edge of Bremen lies the neighbourhood of Borgfeld, also known as "the village" of the city. A 30-minute car ride from the city centre gets you to Borgfeld, with its village structure and agricultural production. The sections Warf and Katrepel have the best transport connections. The sections of Varenmoor and Timmersloh offer even more rural charm - with cows on the fields behind the houses - but aren't as easily reached from the city centre. The Borgfelders themselves like to say they have no need to leave their "village" as the shopping is so diverse: There are supermarkets, farm stores, and smaller shops. The quiet life between the old city centre and the meadows of Wümmewiesen doesn't just appeal to older folks, families and students also like it here. Finding a place in Borgfeld might take a little patience, but for those who'd like to build their own house, some plots of land are for sale.
Quintessential Borgfeld
The special thing about Borgfeld asserts itself again and again: the rural lifestyle and the connection to nature. Old barns and farms can be spotted, often still actively in use. The further away from the old town centre, the quieter it gets. In Borgfeld, the hustle and bustle of the city is rarely felt, and the hectic pace gets all but forgotten when taking in the views of the fields and meadows. A built-in leisure programme is included, since there's lots of biking and hiking trails in the area, just the thing for a pleasant day. Maybe it's these things which give Borgfeld such a rural character, that bring some to believe it doesn't belong to Bremen at all - but is simply a part of rural Lower Saxony.
Not to Be Missed in Borgfeld
Good to Know!
Bremen's largest nature preserve area is the "Borgfelder Wümmewiesen". In the winter months, the Wümmewiesen often floods and on especially cold days, it ices up and can be used for ice-skating. In the spring and summer, the numerous bird species drawn to the area make for fantastic bird-watching. In Borgfeld, wild nature is just outside the front door. The former mayor of Bremen, Wilhelm Kaisen (1887-1979), preferred the idyllic living in Borgfeld to city-life. From 1934 to his death, he lived in Rethfeldsfleet in Katrepel. Today a preschool occupies his former residence.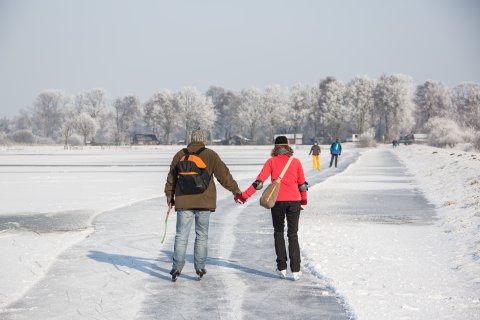 Quelle: WFB; Jens Lehmkühler
You might also be interested in...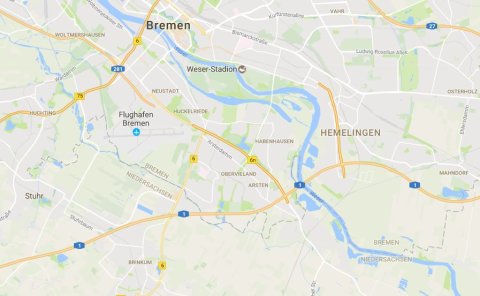 Learn more about what you should not miss in the different parts of the city.
Quelle: Maps