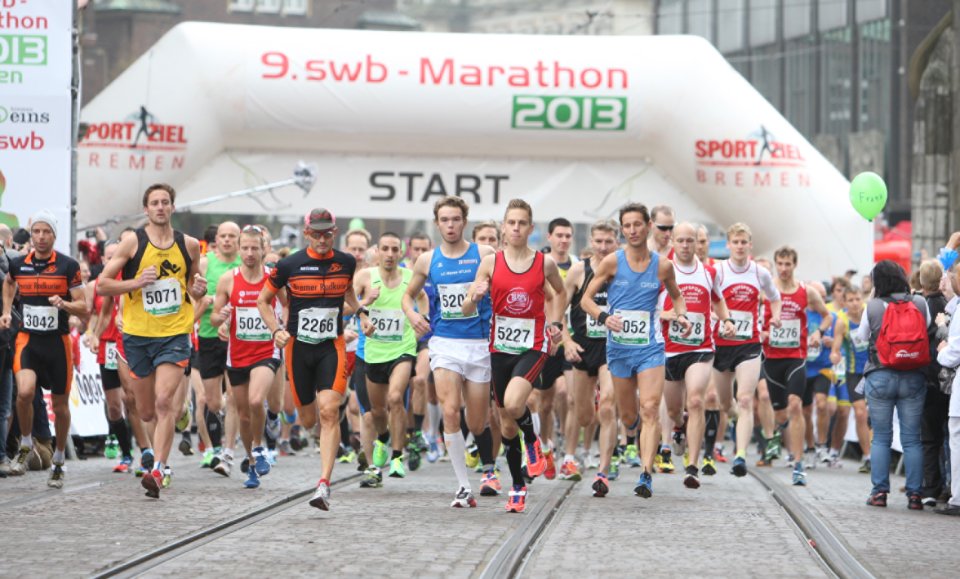 Quelle: 2013, Fotograf sport online
SWB-Marathon
Since 2006, the first weekend of October in Bremen is dedicated to sport: On 1 October, runners can once again put their endurance to the test in the swb-Marathon.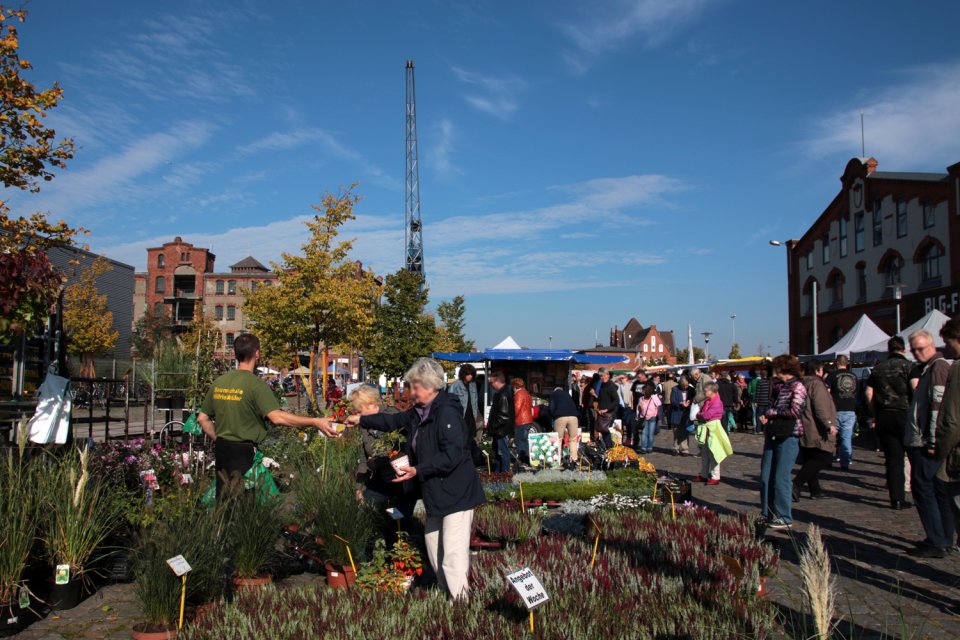 Quelle: Katharina Bünn
Herbstmarkt in the Überseestadt
Cheese, wine, wool and plants – the Bremer Herbstmarkt (Autumn Market) entices 3October with its varied offerings at the Speicher XI in the Überseestadt.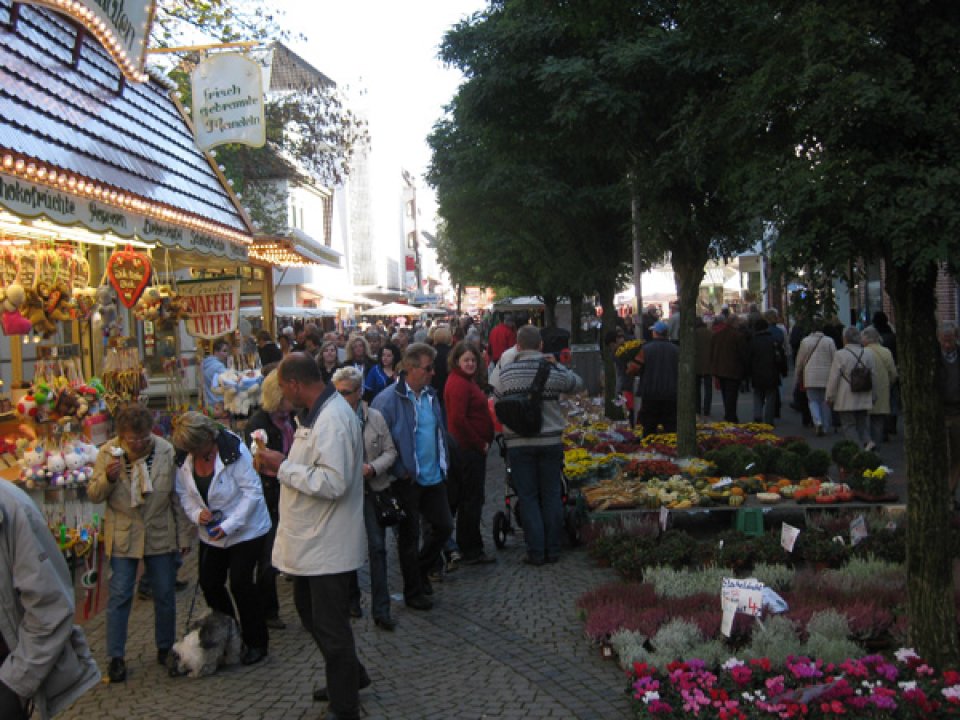 Quelle: Vegesack Marketing
Vegefest
Vegesack's village center holds a festival every year to greet the golden season. The Vegefest takes place 30September and 1October: A two-day city experience with plenty of amusements.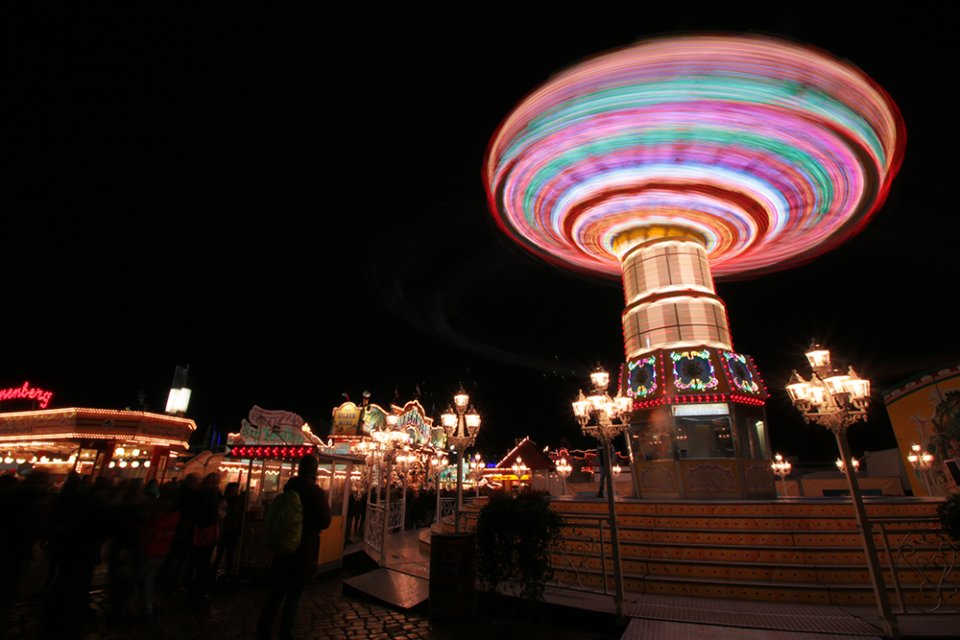 Quelle: www.katharazzi.com
For 17 days of the year "Ischa Freimaak!" reigns. One of the largest folk festivals in Germany, it's called Bremen's "5th Season". From hot, roasted almonds to a ride on the Ferris wheel – from 13-29 October there's something for everyone at the Freimarkt.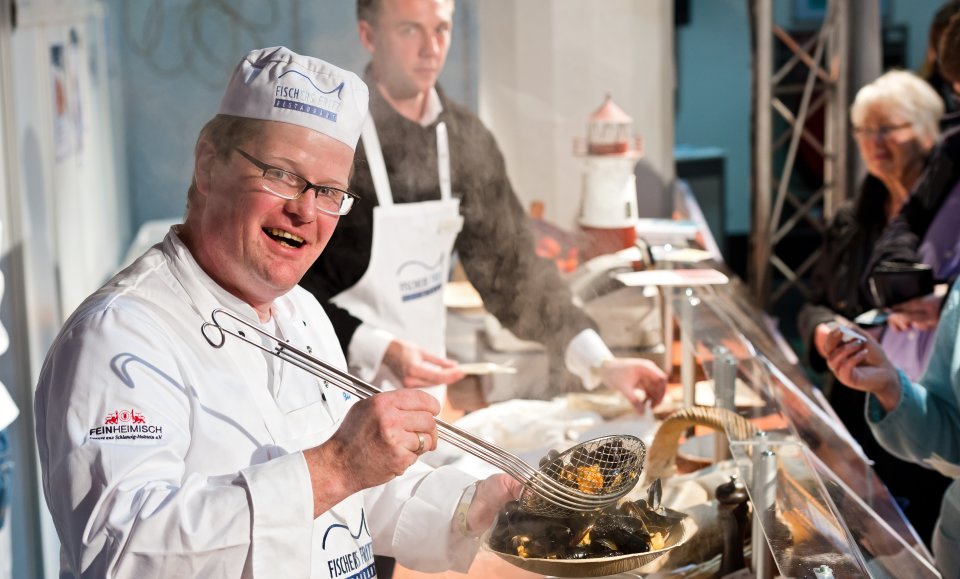 Quelle: Messe Bremen
Fisch & Feines
From 3-5 November, the Bremen trade-show for fish and delicacies, "Fisch & Feines" takes place. Treats for the taste buds await visitors in halls two and three of the Messe Bremen.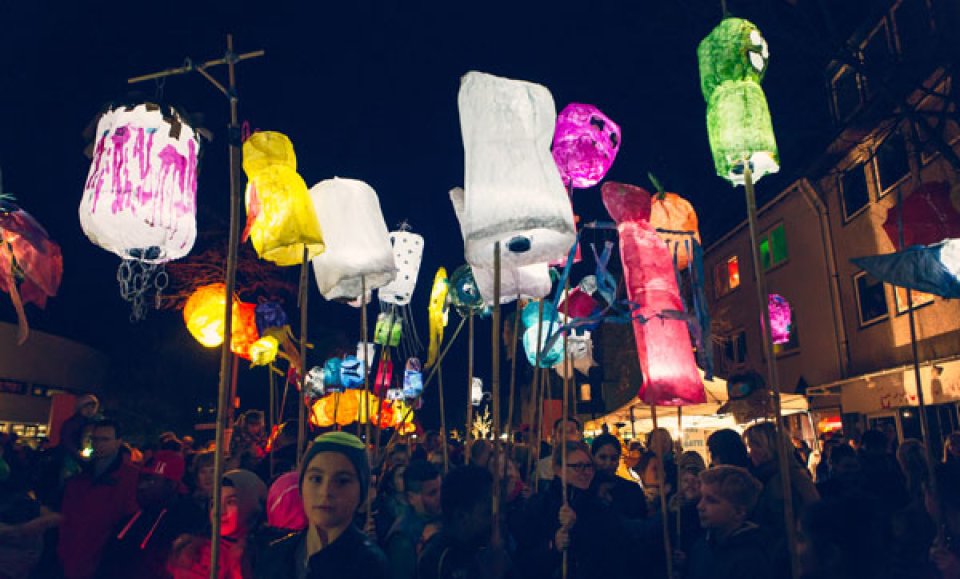 Quelle: Kultur vor Ort e.V.
Feuerspuren
On 5November, Feuerspuren – the international storytelling festival of Bremen – takes place in the neighborhood of Gröpelingen. In a variety of venues, different storytellers cast a spell over their listeners.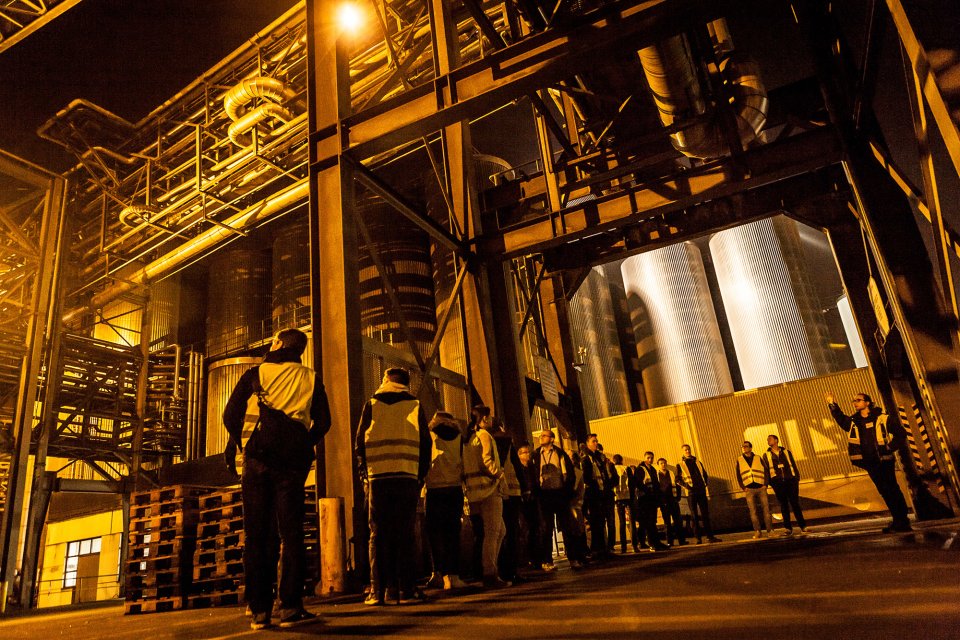 Quelle: prima events gmbh / Arne Vollstedt
Long Night of the Industry
On 9November, the popular "Lange Nacht der Industrie" (Long Night of the Industry) invites visitors to have a look behind the scenes at various well-known companies.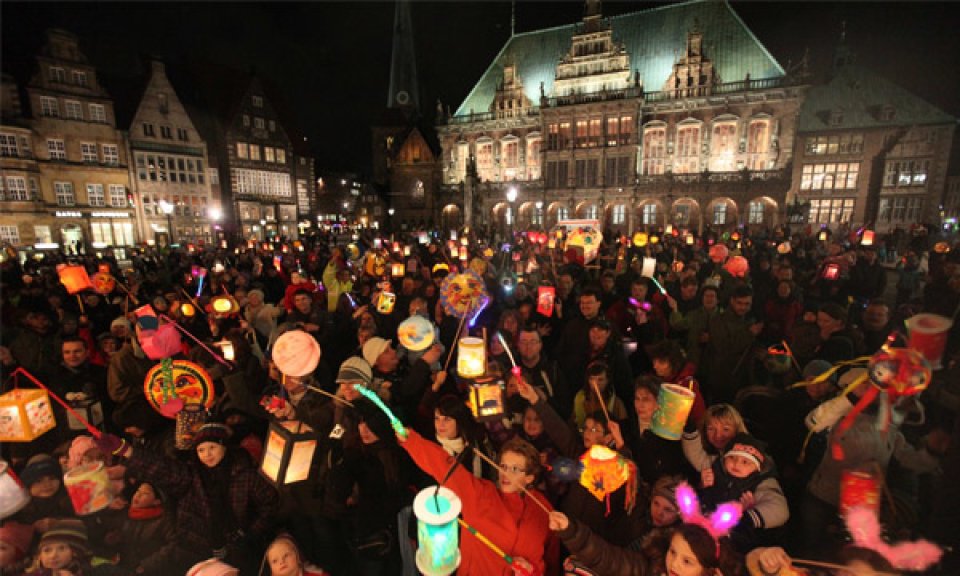 Quelle: Jazz Promotion
Bremer Lichtermeer
Every November, a large lantern parade takes place in Bremen. The Bremen Lichtermeer parade takes a colorful journey through the city center.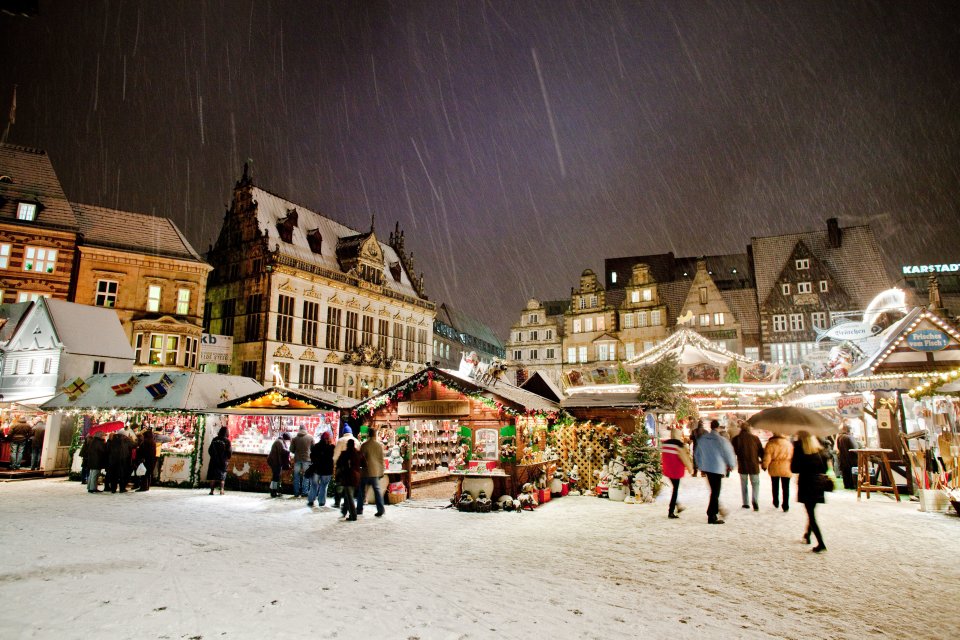 Quelle: WFB - T. Vankann
Once again, from 21 November-23 December, Bremen invites you to the Christmas Market in its historical city center. Come wander among the numerous arts and crafts stands.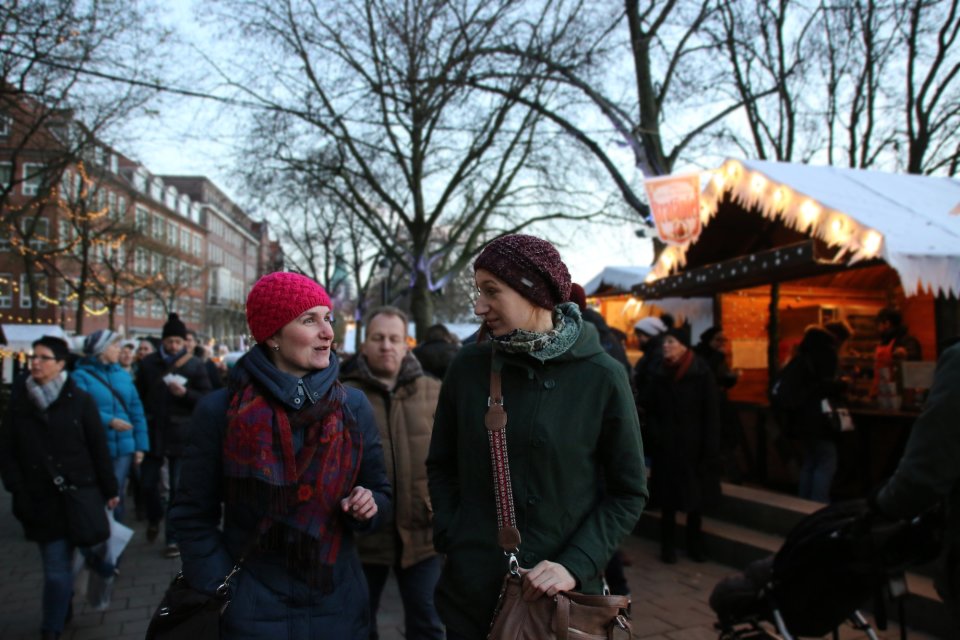 Quelle: WFB/Katharina Müller
Fotograf/in: Katharina Müller
In the pre-Christmas season from 21 November-23 December, the Schlachte transforms itself into a Christmas fairytale. The medieval "Pirate Village" provides visitors with a special experience: have a drink of hot honey mead, enjoy some rustic cooking and buy one or two Christmas gifts.