Museum Köksch un Qualm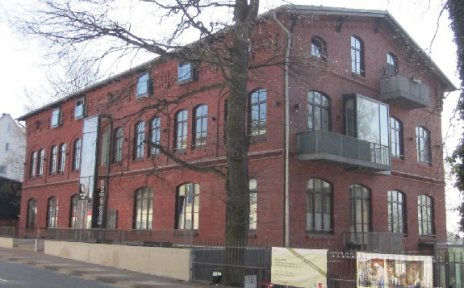 Visit the 19th century
Quelle: Köksch un Qualm
The museum "Köksch un Qualm" takes you back and puts you to work in an old cigar factory. Take a trip back in time to the 19th century with authentically decorated rooms.
The museum located in the walls of a former cigar factory is a place where history comes alive and tours into past times can be taken. Factory workers in authentic clothing illustrate the daily grind of life between the cigar factory and the household. This is a 'hands on' museum where you can look, listen and do. From soap making to coffee grinding to washing laundry by hand, there are lots of activities for you to choose from to create your own personalized visit. And after a hard day's work, freshly brewed coffee and homemade cake and waffles await you in the parlour. On the first floor, you'll find the cigar gallery, a space dedicated to remind us of the house's original function as a cigar factory. The rooms at the "Köksch un Qualm" are especially appropriate for school groups, clubs, parties, family gatherings, and special occasions.
Two projects under one roof
Not only is "Köksch un Qualm" a project for the long-term unemployed who, under the tutelage of professionals learn the various aspects of museum presentation, event management and customer service, the former cigar factory is also a residential living project. In 2007, a multigenerational residential programme was begun. The communal, self-regulated residency of young and old under one roof is characterised by mutual respect and responsibility. The project includes 17 barrier-free flats, six of which are rented to 10 students from the Jacobs University Bremen. In addition to the flats, there is a residents' café in the house, an office for the bras administration, a hobby shop room, a multipurpose room and a large garden, communally used and cared for and, of course, the museum.
You might also be interested in...