Knoops Park (Sensory Garden)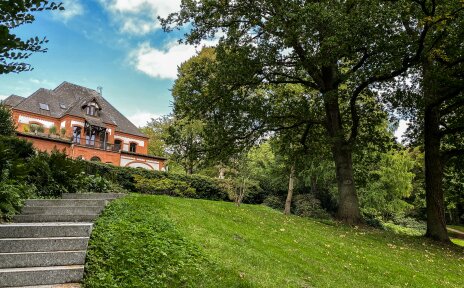 Open green spaces, beautiful landscaping and a sensory garden in Knoops Park.
Quelle: WFB - LPE
The history of Knoops Park
This historical park in the St. Magnus district in the north of Bremen can look back on a long history. In the mid-19th century, local merchant Ludwig Knoop purchased the Mühlenthal estate and spent the summer months there with his family. In 1871, the family moved into Schloss Mühlenthal, a building created in the English Tudor style, and commissioned Wilhelm Benque, who was working on Bremen's Bürgerpark at the time, with creating an English landscaped park. The Mühlental estate was handed over to the local authority of Lesum in 1936. Knoops Park was created three years later by landscape architect Richard Homann based on a design by Christian H. Roselius. A life-size bronze statue of Ludwig Knoop now greets visitors exploring the seven kilometres of charming avenues and romantic paths that wind their way through the park. Little ones will enjoy the play area with the new slide right by the Lesum river.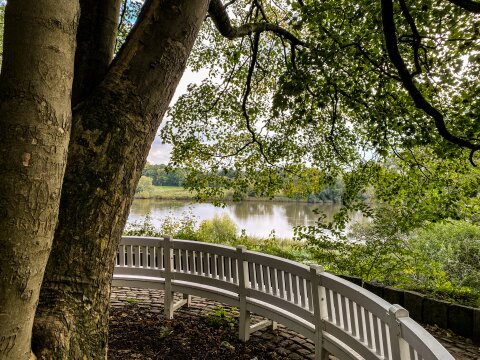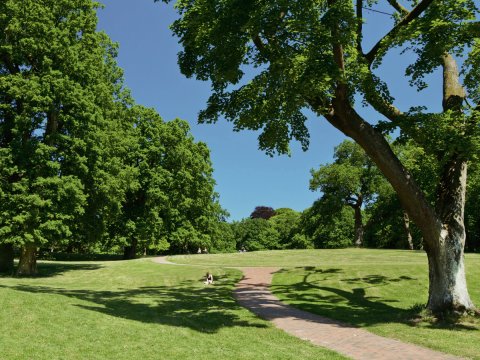 Summer in Lesmona
Music lovers will not want to miss the Summer in Lesmona. Established in 1995, this three-day summer open-air classical music festival in Knoops Park now has cult status.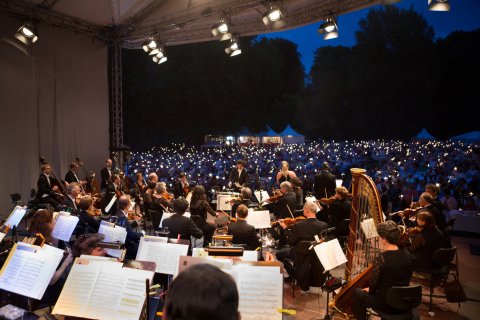 Quelle: Jörg Sarbach
Sensory garden
It's not always easy for blind and partially sighted people to enjoy a completely barrier-free holiday. And although there are increasing numbers of museums and attractions that cater for wheelchair users and people with restricted mobility, blind people often have great difficulty feeling their way around the exhibits and their surroundings in general.
Experience nature by touching and smelling
In the 1,600m² sensory garden, braille reliefs provide information about how the 16 different sections were designed. It's a great way for blind and partially sighted people to experience nature by touching and smelling. The plants in the raised beds are identified by braille labels, and the paths are surfaced with different materials so that blind visitors can find their way around without assistance. Among the 500 or so plant species on display there are some with rough leaves, some with smooth leaves and some with fragrant flowers, trees with unusual barks, grasses and domestic plant varieties. This sensory garden, located in Bremen-St. Magnus, is the first to be privately financed and was realised solely through donations and the efforts of volunteers.
You might also be interested in...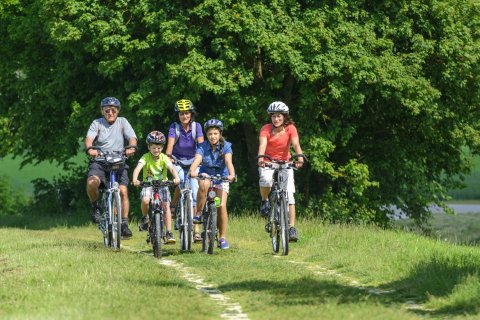 Bremen has lots of activities for kids on offer. Check some of these out.
Quelle: fotolia / ARochau