Haus der Wissenschaft
A house of Science
Quelle: Haus der Wissenschaft e. V.
A clear mission: To understand and appreciate science!
Whether through exhibitions, lectures or discussions: The House of Science seeks to engage its visitors with the themes current in science and research. The world of science is within grasp, not only with insight into the work of universities, colleges and research institutes, but also with discussion groups with instructors and representatives of the field. The latest findings from the world of research await school classes.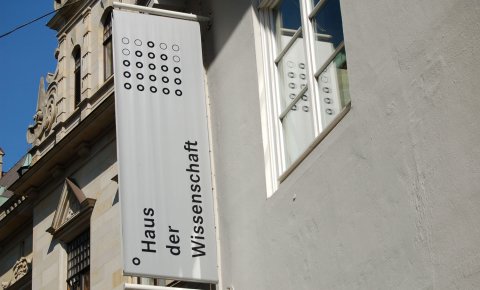 Quelle: Haus der Wissenschaft e. V.
Science as motor of the development
The last several years have seen a growth in Bremen's potential for research. Two universities and three colleges, as well as prestigious research institutes, help to form a lively science scene. In many areas, the institutions work together in close cooperation. The House of Science functions as an epicentre for the exchange between the science community and the community at large as well as for schools, the art world and industry.
You might also be interested in...