Cheeky and cheery, whirling and wild, free-wheeling yet homey
The biggest carnival of the north attracts as many as four million happy customers every year. Over 300 carneys arrive every October with their booths, stands, and rides to ensure the fair stays rich in tradition - and rich in fun! There's plenty to explore on the fairgrounds of the Bürgerweide as well as at the "Kleinen Freimarkt" (little Freimarkt) in the city centre.
Over 50 different rides appease all tastes and courage levels. Delicious candied apples, lardy cakes, gingerbread hearts, and other culinary delights provide for the ultimate carnival experience.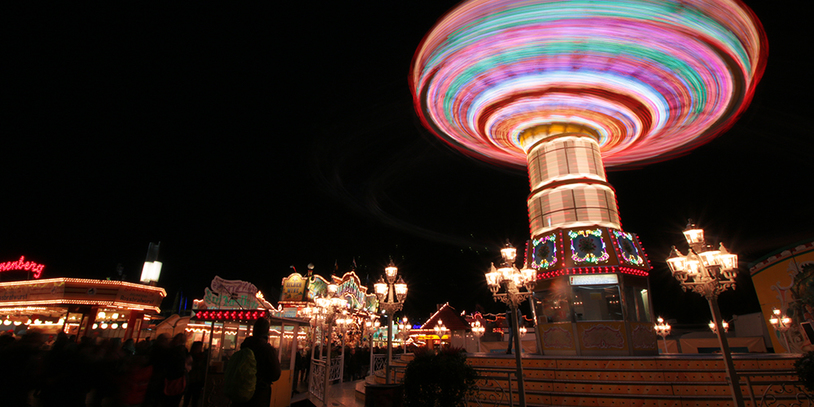 Kettenkarussell im Geschwindigkeitsrausch
Quelle: www.katharazzi.com