Freimarkt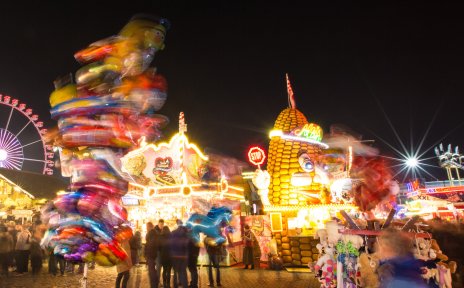 Bremen's Fifth Season!
Quelle: WFB / Jens Lehmkühler
Every October, Bremen adds an additional season to the well-known four, a fifth season: the Freimarkt! For 17 days "Ischa Freimaak" takes over the Bürgerweide and the city centre. With a giant Ferris Wheel, games, rides, haunted house, ponies, roasted almonds, or a sociable evening in a beer-tent – the Freimarkt surely has something for everyone.
When and where
986th Freimarkt 2022
from 14 October to 30 October 2022
Cheeky and cheery, whirling and wild, free-wheeling yet homey
The biggest carnival of the north attracts as many as four million happy customers every year. Over 300 carneys arrive every October with their booths, stands, and rides to ensure the fair stays rich in tradition - and rich in fun! There's plenty to explore on the fairgrounds of the Bürgerweide as well as at the "Kleinen Freimarkt" (little Freimarkt) in the city centre.
Over 50 different rides appease all tastes and courage levels. Delicious candied apples, lardy cakes, gingerbread hearts, and other culinary delights provide for the ultimate carnival experience.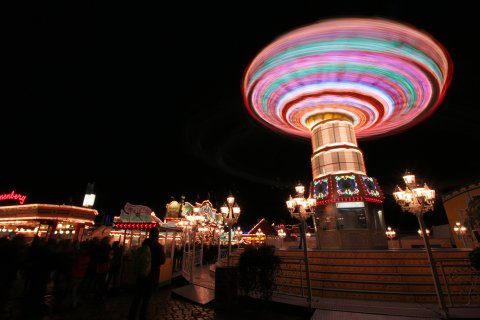 Quelle: www.katharazzi.com
Smells and Lights are attracting
The Freimarkt has been drawing huge crowds for years now, as the film from the 1960s from the Landesfilmarchiv shows. But Bremen's fifth season is much older than that – almost 1,000 years old. The first Freimarkt was held in 1035 – making it one of Germany's oldest fairs. Initially, the Freimarkt was held in Bremen's historic market square and was a trading market, where farmers, handcraftsmen and tradesmen offered their wares. At today's Freimarkt you can visit the "Marktdöflein" (little village market) where smithies, masons, and jesters demonstrate what once could be found at the Freimarkt.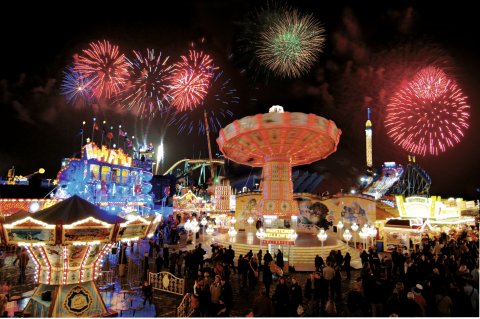 Quelle: WFB
You might also be interested in...