Dom-Museum at St. Peter's Cathedral
Archaeological finds inspired the founding of a museum
Quelle: privat
The Dom Museum presents an exhibit of the building's history as well as sacred works of art.
The Dom Museum came about as the result of a large-scale restoration of the Cathedral. Due to the restoration, new information about the Cathedral's numerous graves and 1,200-year history was discovered. A museum space was created in historical rooms next to high choir.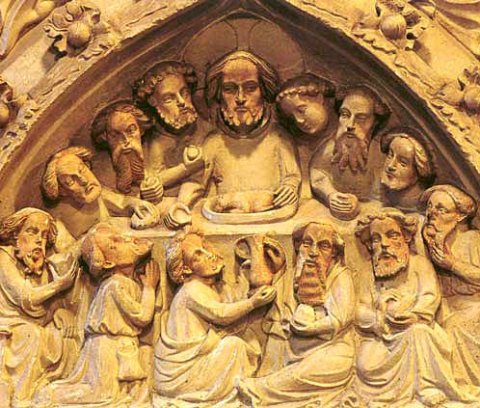 Quelle: Dommuseum
Archaeological finds, medieval art, and more
On the ground floor, archaeological objects such as foundation fragments of the old apse and a bishop's sarcophagus from the 11th century can be seen. Al secco paintings, statues of the saints, stone reliefs from the 15th century, and photo documentation of the architectural history of the cathedral are also on view.
In a smaller, darkened room, objects found in seven medieval bishops' graves - discovered during the archaeological excavation of the Cathedral's central nave - are kept in light-protected display cases.

Ecumenical Museum of Bremen's Church History
In 1995 an additional extension was added to the museum. Here the life-sized painting, Christ as the Man of Sorrows by Lucas Cranach the Elder, is on display. It was donated to the Cathedral in 1825. In a nearby wall cabinet the items on loan from the Catholic Propsteigemeinde St. Johann in Bremen are on display, affirming the Dom Museum's role as an ecumenical museum of Bremen's church history. In a textiles room, three large robes found in a bishop's grave are on display.
You might also be interested in...