Delicatessens Tips
Delicatessens, Pralines, Wine and More
Quelle: sonyakamoz - Fotolia
You'd like to flavor your evening with Spanish olive oil and the finest sea-salt? Spoil your guests with delicious chocolate, wine and posh liquor? Or perhaps you're seeking a specific ingredient for a recipe you're making. Let us give you tips for where to find special delicatessens and introduce you to specialty delis in different neighborhoods.
Piekfeine Brände
Piekfeine Brände opened in the Überseestadt in 2011 as a distillery for especially mild premium liquor. Here you can purchase liquor, spirits, gin, liqueur and whisky directly at the manufacturer. You can also find their products at different handlers around Bremen, like Holtorf Feinkost for instance.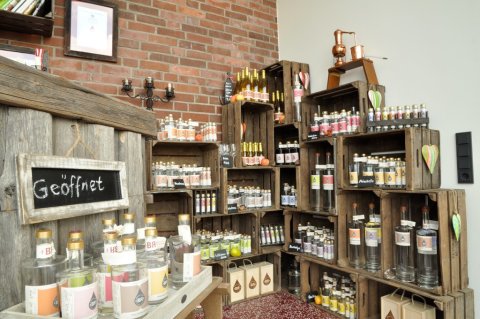 Quelle: Birgitta Rust - Piekfeine Brände e.K.
Confiserie Domshof
Confiserie Domshof has been in the Domshofpassage for almost 10 years. Here you can indulge yourself and friends in exclusive chocolates, pralines, cakes, baked-goods, marzipan and many other delicious treats. Chocolatey souvenirs await your family, friends and co-workers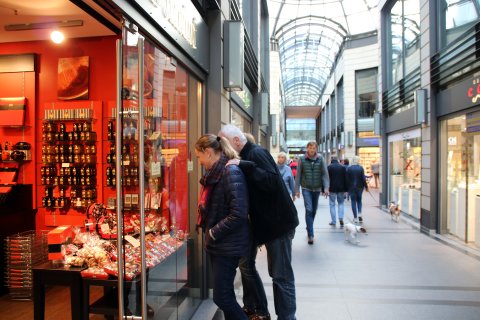 Quelle: Katharina Müller /WFB
Grashoff Feinkost
In Grashoff's delicatessen shop on the Contrescarpe near Am Wall, there's plenty of variety and things that makes life worth living. From specially selected wine, cheese and sausage to sweet delicacies – you'll find everything you want here for your culinary shopping.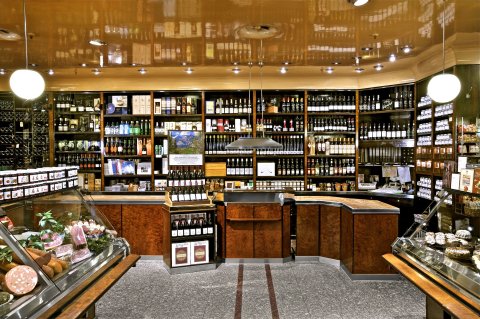 Quelle: Grashoff Delikatessen
Nußbaum Käse
At seven locations (Findorff, ÖkoMarkt Ostertor -Neustadt und -Steintor, Domshof, Steintor, and Lesum) the eco-farmed, raw-milk cheese from Nußbaum Rohmilchkäse is sold at mobile cheese counters. The value regional products from select farms that support animal welfare.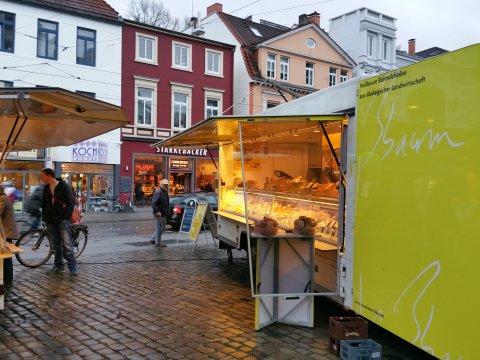 Quelle: Katharina Müller /WFB














You might also be interested in...

Good food and good times in the Hanseatic City.
Quelle: BTZ Bremer Touristik-Zentrale / Jonas Ginter