The fairytale festivities will take place from 3rd of March to 30th of September. Bremen's Kunsthalle art gallery will be hosting a special exhibition that explores the portrayal of the four animals in everything from painting and the visual arts to marketing and the souvenir trade. You will also have the opportunity to see the donkey, rooster, dog and cat live at the Town Musicians Play on cathedral square in the city centre. Further highlights include special guided tours, while plans for a major Town Musicians Festival along the Weser river are in full swing. There will also be many other events and activities where you can join in, listen, watch and have fun.
This page gives you access to the latest information on the anniversary celebrations. Read more...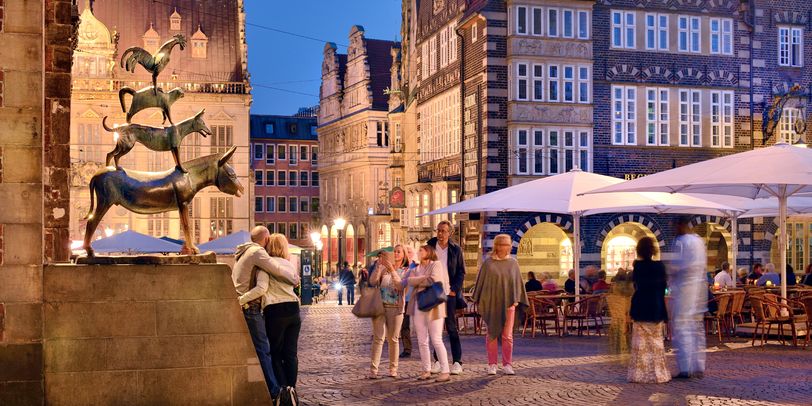 Bremer Stadtmusikanten am Abend
Quelle: Francesco Carovillano / DZT Deutsche Zentrale für Tourismus e.V.