Theatre in Bremen
From grand operas to hit musicals, Shakespeare to Wallace, improv to puppetry - in Bremen there's a production for every theatre-goer. All the world's a stage so far as Bremen is concerned, and shows appear on water, in cellars and on huge stages. Curtains up!
Quelle: Pavel Losevsky - stock.adobe.com
Bremen's theatre scene invites you to a diverse programme. In addition to classical theatre, there is puppet theatre, children's and youth as well as music and dance theatre. In our beautiful Hanseatic city, numerous venues offer space for stage art. Here you will find an overview of Bremen's theatres and their programmes.
Musical, Dance & Variety Theatre
Children's and Youth Theatre
You might also be interested in...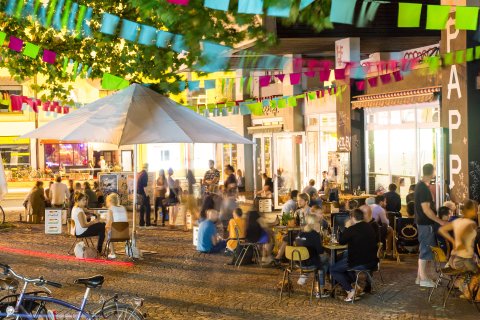 Live music, readings and other cultural events in bars
Quelle: WFB/Jens Lehmkühler