Tausche Cranach gegen Monet - Swapping Cranach for Monet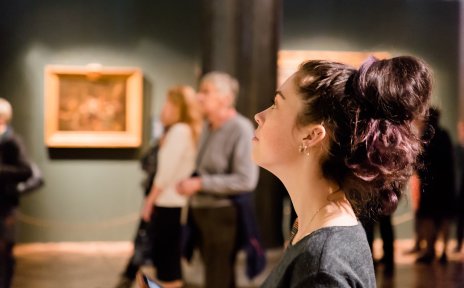 Spot masterpieces from the Rau and Roselius collections at the Paula Modersohn-Becker Museum.
Quelle: Adobe Stock / STEKLO_KRD
When & Where
From September 18, 2021 to January 30, 2022 at the Paula Modersohn-Becker Museum.
The physician Gustav Rau pursued two passions during his lifetime: helping children in need in Africa and collecting art. After his death in 2002, he bequeathed his high-carat collection of nearly 800 artworks to the "UNICEF for Germany" foundation. Nearly 300 paintings and sculptures will remain in the Arp Museum Bahnhof Rolandseck until 2026. After that, the artworks will be taken into safekeeping by UNICEF.

The Paula Modersohn-Becker Museum is now featuring a selection from this unique collection from September 19th, 2021 to January 30th, 2022. It is one of the last opportunities to see the masterpieces of Fra Angelico, Antonio Canaletto, Gustave Courbet, August Renoir, Claude Monet and other great artists in another place than the Arp Museum Bahnhof Rolandseck in Remagen.

Thanks to the cooperation between the Arp Museum Bahnhof Rolandseck and the Böttcherstraße Museums the project is possible. Following the exhibition in Bremen, the collection of coffee merchant Ludwig Roselius will travel to the Rhine in exchange.
You might also be interested in...