The Mystery of Banksy - A Genius Mind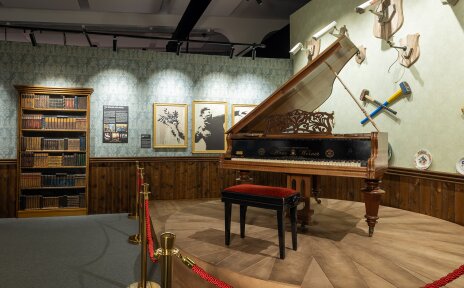 He is world famous and yet a mystery - Banksy, the graffiti artist and painter who remains anonymous to this day, is known for challenging the boundaries of the art market. He has been causing a sensation with his exceptional works for years.
Quelle: Dominik Gruss
When
April 08, 2022
to
August 14, 2022

Where
BLG Forum Bremen
Speicher XI
28217 Bremen
The Mystery of Banksy
Banksy is a street artist, who became famous for his graffiti - these pieces of art are well known all over the world. His exceptional works were reproduced and brought together particularly for this exhibition. Explore the best and most impressive artworks in one place and in a relaxed atmosphere.

The exhibition shows an unprecedented presentation with more than 150 works by the popular street art superstar. Look forward to graffiti, photographs, sculptures, video installations and prints on various materials. The event gives you a comprehensive overview of all his works and insight into his genius sense for art.
You might also be interested in...