klangfrisch 2022. Bremen – City of Music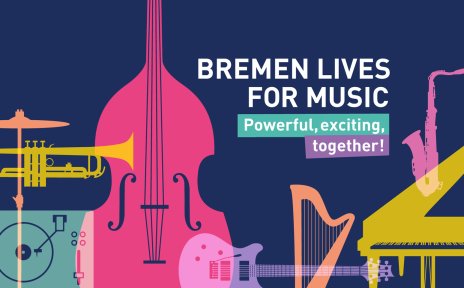 Bremen lives for music. Whether dramatic or off-beat, quiet or loud, this is where the music is at. In 2022, Bremen will be celebrating the world of music under the banner 'klangfrisch 2022'.
Quelle: WFB
Bremen is a vibrant city of culture offering many ways to enjoy music, and will be celebrating it in all its facets – invigorating, exhilarating, unifying – under the banner 'klangfrisch 2022'. Popular events, exciting formats and open-air festivals featuring a wide range of sound experiences invite you to immerse yourself in the world of music.

Bremen is a musical city with plenty to discover: renowned orchestras and ensembles, a very lively indie scene, bands, groups and initiatives, celebrated events venues, concert halls, clubs, festivals and educational programmes. In addition to the outstanding Bremen Philharmonic Orchestra and the The Deutsche Kammer­philharmonie Bremen, the city also boasts the Musikfest Bremen, which attracts visitors from far and wide, the international jazzahead! festival and many other events in the independent music scene. Exciting collaborations bring Bremen's dazzling musical spectrum to the stage, while award-winning music education allows everyone to participate in music.

A year of events to surprise and delight. More information on the programme will be available in January 2022.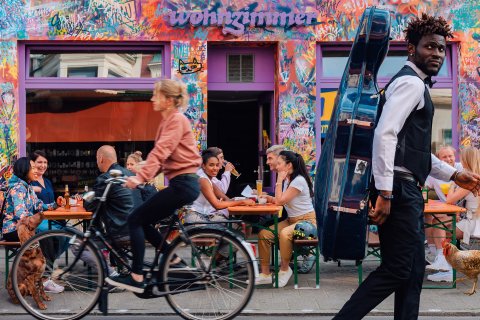 Quelle: Klemm Design/Jonas Ginter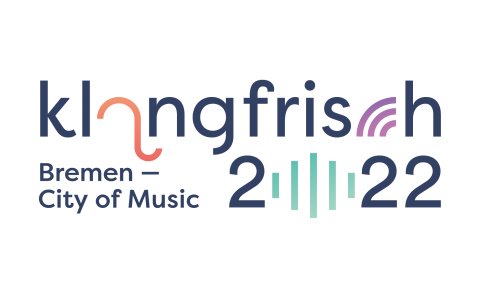 At a glance
In 2022 in Bremen and Bremerhaven

Contact: contact@klangfrisch.com

In 2022 you will be able to follow us on Instagram, Facebook and Twitter (German-speaking) to stay up to date with all 'klangfrisch 2022' events.
Would you like to take part?
Musicians, promoters and the owners of our venues and stages are joining forces with other players from Bremen and Bremerhaven's diverse music and arts scene to make 'klangfrisch 2022. Bremen – City of Music' happen. An overview of all partners will be available here from January 2022 onwards.

If you have any questions, or would like to become a partner yourself, please contact us via email: contact@klangfrisch.com
Tourist offers
Choose from a wide range of hotels, tours, trips and experiences!