Bar meets culture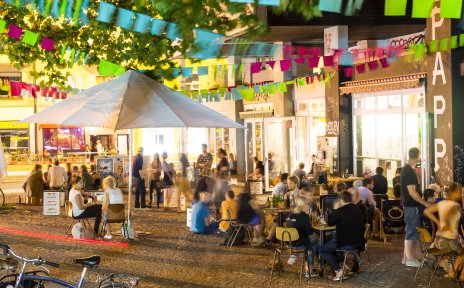 Tips for where you enjoy live music, readings and other cultural events while having a drink.
Quelle: WFB/Jens Lehmkühler
Numerous bars and pubs in Bremen combine their relaxed atmosphere with various artistic events; Enjoy some live music, watch a cabaret, or hear a reading while you enjoy your after-work beer, an elegant cocktail or just a glass of milk. Here are some tips where you can make the most of this combination in Bremen.
Gastfeld
One of the biggest in the Bremen bar and culture scene: The Gastfeld. You can hear live music, see photo exhibitions, be introduced to new literature and answer questions on quiz-night at the oldest pub in the Neustadt.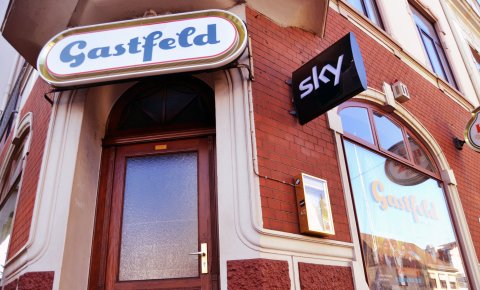 Quelle: privat/MDR
Haus am Walde and Waldbühne
In Bremen's green lung – the Bürgerpark – you'll find two places where culinary reinforcements and cultural highlights meet. The walls of Haus am Walde (more of a restaurant than a bar) are decorated with paintings that are for sale, and it has concerts outdoors in its beer garden. At the Waldbühne, you can swing every second Tuesday (Dienstag) of the month at their "Dienstags-Jazz".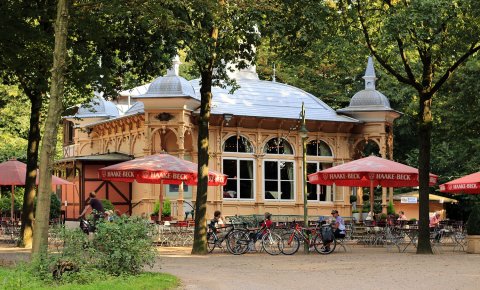 Quelle: WFB; Katharina Müller
Hegarty's
Irish beer, around 30 different kinds of whiskey, a traditional pub atmosphere and lots of live music from folk to reggae are served up at Hegarty's on the Ostertorsteinweg. There is a "Hegarty's Quiznight" held regularly, and sporting events are shown on a large screen.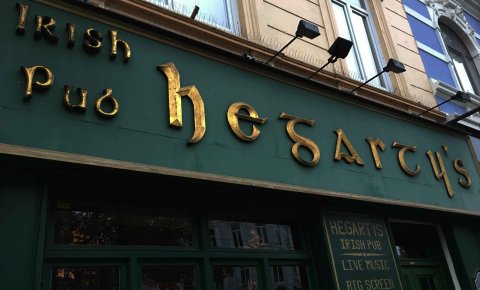 Quelle: privat / JUA
Lilie
In addition to the homemade cake, hearty fare and assorted drinks, you'll find a lot of art at Lilie, in the heart of Findorff. The restaurant regularly lends its walls to different artists, so they can present their work to the lively public this place draws. There's live music on a regular basis and you can watch Bundesliga games or the crime show "Tatort" here.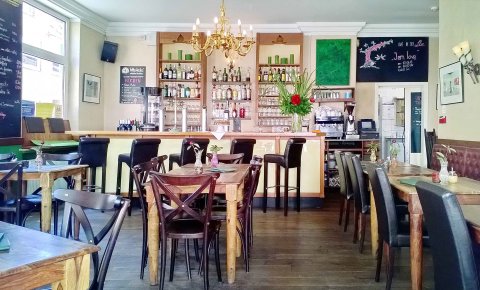 Quelle: Lilie Bremen
Litfass
At Litfass on the "O-Weg" (Ostertorsteinweg), your drink can be spiked with pretty much every kind of cultural genre: concerts, theater shows, DJ sets, literature and art. In addition to the regular event series there are exciting guest appearances.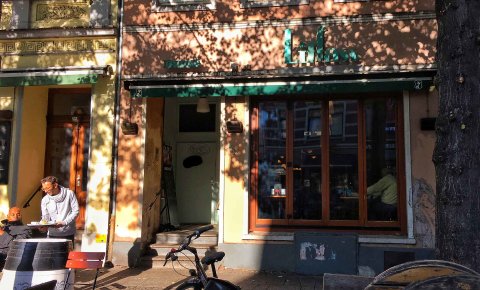 Quelle: privat / JUA
Papp
On the left side of the Weser near the Wilhelm-Kaisen Bridge, the opening of the Papp in 2015 have enriched the bar scene in the Neustadt. In Papp delicious cocktails from the organic bar are proffered, along with concerts and DJ sets.
Quelle: privat/MDR
Karo
It wasn't always situated in the Reuterstraße, and it's had different names in the meantime, but it has never been located outside of the neighborhood of Walle: The Karo, the "suburban bar for everyone". There's lots of music to listen to here, including the "Room full of Blues" on the last Wednesday of every month. You can see Bundesliga games or watch the crime show "Tatort" on Sundays.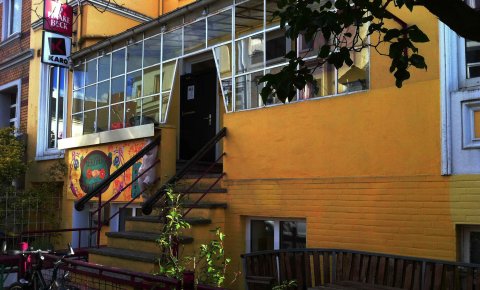 Quelle: privat / VK
Falstaff
Next to the Bremer Shakespeare Company in the Theater am Leibnizplatz, is the restaurant Falstaff. In addition to the regularly held "Buffet & Matinee", recited works from world literature, liederabends and theater projects ensure plenty of cultural enjoyment.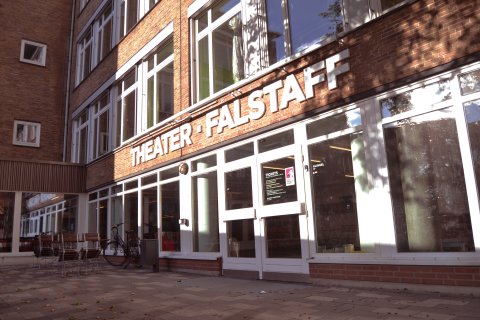 Quelle: privat/MDR
Heldenbar
In the middle of the Ostertor, the Heldenbar and Cinema share one address and combine liquid delicacies (from craft beers to organic lemonade) with art-house cinema. And not only that: At regular intervals at Heldenpop in the Heldenbar, there's also music.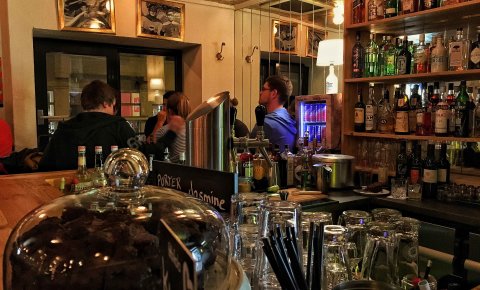 Quelle: privat / JUA
Erlesenes - das Café im KITO
Breakfast, homemade cake and pie, little savories, coffee and tea specialties, beer, wine and alcohol-free beverage – entertainment for the taste buds is as important as the cultural entertainment in Café Erlesenes. The event-café in Bremen North regularly holds concerts and readings. The Overbeck Museum is in the same building with its Worpsweder art, as is the KITO which presents cabaret, comedy and music.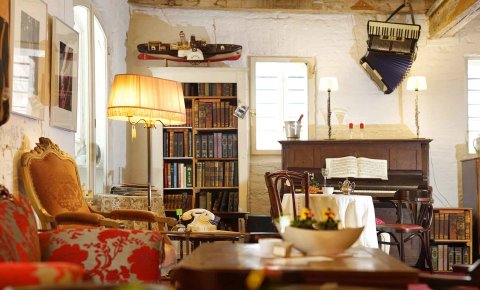 Quelle: Café Erlesenes / Wolfgang Hielscher
Meisenfrei
On the Hankenstraße in Bremen Mitte, the Meisenfrei and Bluesclub are nestled together. Connected to each other, one is a more of a pub, the other more of a music club – together they are a cultural hotspot. From blues to heavy metal, jazz to rock, ska to punk: The Meisenfrei Bluesclub has something for every musical taste.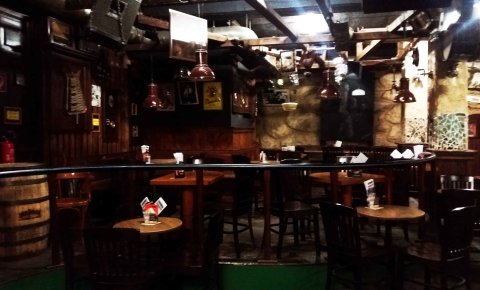 Quelle: bremen.online / SIS














You might also be interested in...

Cafés where you can surf for free while you sip your coffee
Quelle: Fotolia/rawpixel.com