Bremer Geschichtenhaus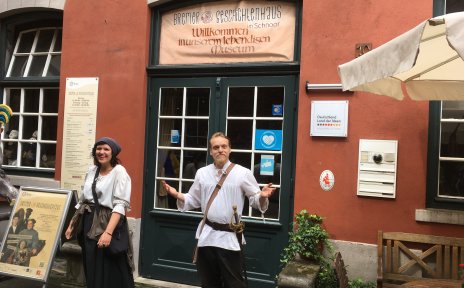 A journey through time of Bremen's history
Quelle: WFB - LS
Experience Bremen's historical lore live and in person.
A museum that commands all your senses - sight, smell, taste, and of course, touch. Performers take visitors on a historical journey back in time. They relay events from three centuries of Bremen history, from the middle of the 17th century up to the beginning of the 20th. The historical costumes and the individual stories bring Bremen's famous and infamous such as Böttchermeister, Heini Holtenbeen, den Käpt' n, Fisch-Lucie and others, to life.

The Programme
As soon as you cross the threshold, the show begins: Every tour through the exhibition is live and slightly different, so the 17 stations are never all open at the same time. The exhibit space spans from the Bremer Kaufmannkonter to the Schokoladenburnnen to the market place with tales of the black plague and cathedral fires. And of course, the Bremen City Musicians, perhaps Bremen's best-known denizens, make an appearance. Visitors can press a Bremen "Grote" coin as a souvenir of their trip to the History House.

The Project
The Bremer Geschichtshaus is a Germany-wide unique programme for the long-term unemployed. With professional training, the performers learn the basics of acting, voice and reading technique and stage presence. The positive feedback from the audience encourages a return to the workforce.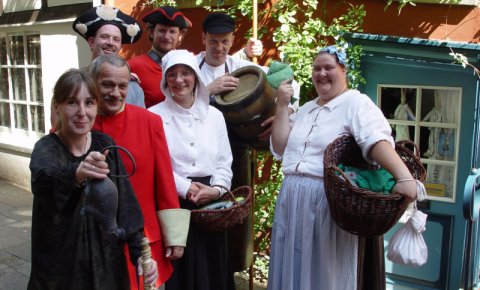 Quelle: bras e.V.
You might also be interested in...