Bremen main train station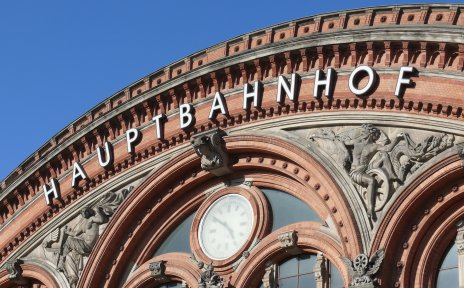 In the centre of Bremen, you'll find one of the most modern stations in Germany.
Quelle: Bremen.online GmbH
InterCityExpress, InterCity/EuroCity and InterRegio trains take you right into the city centre, into one of the most modern railway stations in Germany – which also features a great shopping area.
BSAG bus and tram services run from the square outside the station. From the BSAG customer centre, which is also on the square, it is a ten-minute walk to the market square or a five-minute bus or tram ride to the Domsheide stop.

From the station's north exit, it only takes about three minutes to walk to the Exhibition and Congress Centre and the ÖVB Arena (Bremen Arena).

Please note:
To ensure a pleasant travel experience for all passengers, the consumption of alcohol is not permitted on board regional trains operated by metronom.
You might also be interested in...