Boat ride to the Weser Stadium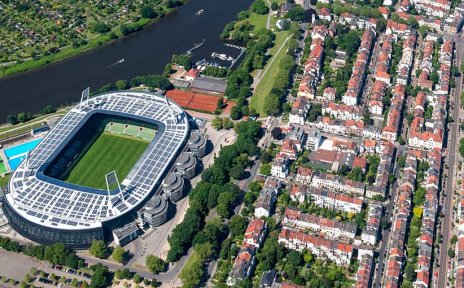 Werder Bremen is the only football team in Germany whose stadium you can reach by boat. So leave the car behind and make the journey part of the experience.
Quelle: WFB / Studio b
A boat ride to a green and white football fest in the Weser Stadium – it could only happen in Bremen. Whenever Werder Bremen are playing at home, you can't get near the ground by car, and trains and buses are jam-packed. A relaxing boat ride is the perfect solution.
To take the ship directly to a Werder Bremen home game in the Weser Stadium go on board at Vegesack, Waterfront/Pier 2 or at the Martinianleger. Alternatively, take the Sielwall ferry from the Park+Ride site on the Stadtwerder peninsula to Osterdeich. For detailed times, tickets and more, see www.hal-oever.de/en.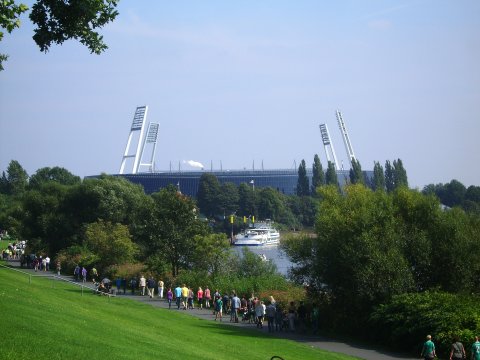 Quelle: Ingrid Krause / BTZ Bremer Touristik-Zentrale
You might also be interested in...