Bike Citizens App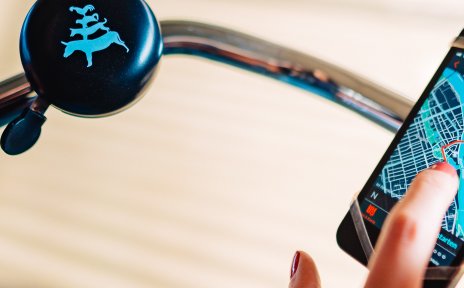 The easy and convenient way to follow exciting bike tours and to find your way around.
Quelle: WFB/Ginter
Bike Citizens is a free smartphone app for Bremen, Bremerhaven and the surrounding areas. Whether you want a ready-to-go route through the city or a personalised tour, the app will navigate you to your destination safely and clearly using spoken directions. And if you lose internet connection en route, you will still be able to make full use of the app. The app is available for Apple and Android devices and is easy to download.
Start the app, then
Discover new cycle routes and try out suggested tours
Record your cycle trips and share them with friends
Create your own bike tours using the online route planner and discover new places
Be guided by voice prompts and enjoy cycling with less stress (available in many languages)
Receive news feeds about cycling and Bremen
Explore Bremen and find out more about its history, culture and cultural life
View a summary of your activities on the bicycle computer
Join campaigns

Know where to go. The Bike Citizens navigation system is also available for your browser.
Quelle: Bike Citizens
FINN - the smartphone holder
So that you don't have to hold your phone in your hand the whole time, you can get a FINN smartphone holder from the tourist information offices. Simply attach it to your handlebars and off you go!
As well as FINN holders, you can also pick up a wide range of maps, cycling accessories and advice from the tourist information offices.
Impressions of the Bike Citizens cycling app
You might also be interested in...