Explore the Schlachte (20:30)
Bremen cuisine is hearty fare, so an after dinner stroll wouldn't go amiss, and gives you the opportunity to visit the Schlachte, located just outside the city centre on the Weser promenade. The jovial maritime atmosphere invites you to take a beer or wine. If the weather's fine, enjoy your drink from a beer garden overlooking the river. In the mood for a special cocktail? Then head to the Blauer Fasan.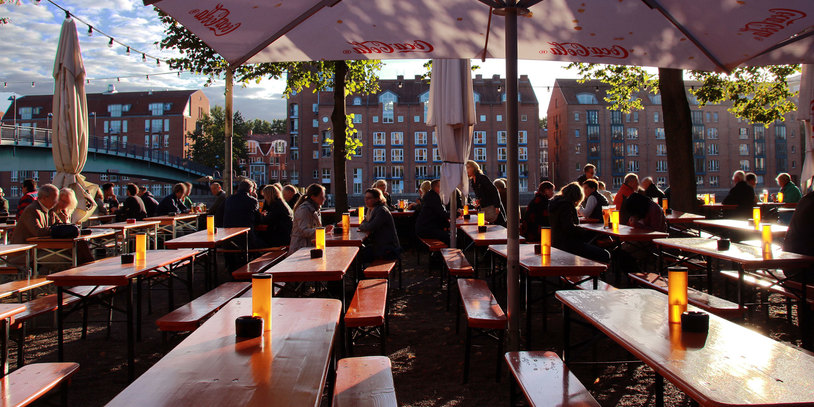 In der Saison locken zahlreiche Biergärten unter den freien Himmel an der Schlachte.
Quelle: Katharina Bünn